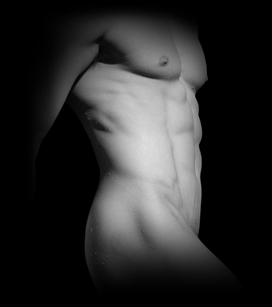 According to a recent report from leading research and consulting firm GlobalData, the demand for male liposuction will propel the value of the global body contouring market to 1.1 $billion by 2022. The report says that this growth will be seen across the 15 major markets (15MM) of the US, France, Germany, Italy, Spain, the UK, Japan, China, India, Brazil, Australia, Canada, Mexico, Russia, and South Korea
The demand for diverse cosmetic procedures has increased at a rapid pace in the recent years. Advancements in the technology, development of safe treatment modalities, extensive procedural possibilities, and the influence of social media, are the main factors that have fuelled the demand for cosmetic surgical procedures. Today, male procedures are an important component of the market for aesthetic treatments.
According to the report, the body contouring market, including non-invasive and minimally- invasive fat reduction procedures such as cryolipolysis and lipolysis, is all set to witness remarkable growth. The value of the market is expected to rise from $671.8 million in 2015 to over $1.1 billion by 2022, growing at a CAGR of 7.9%. This increased male interest in cosmetic treatments is driven by various factors:
Increasing numbers of men seeking cosmetic procedures
Rising obesity rates
Advancement in the availability and quality of non-surgical procedures
The increase in men seeking aesthetic treatments is pushing up procedure volumes significantly. Marking an annual increase of 22.6%, the number of men that had non-invasive body contouring treatments in the US rose from 14,598 in 2012 to 26,902 in 2015. Men in the US accounted for about 16.7% of non-surgical fat reduction treatments, with similar trends being seen in other 15 major market countries as well.
Liposuction treatment gets rid of localized deposits of fat and helps men and women achieve an attractive, well-defined body.  Non-invasive body contouring procedures are "quick fix" treatments that come with minimal side effects, no downtime, and quick recovery. The reasons for the rising demand for non-invasive body contouring procedures are:
Some patients prefer to try non-invasive methods first.
Those who would otherwise not undergo any form of fat reduction or body contouring treatment, consider non-invasive options.
Non-surgical options attract those who are against unnecessary surgery, are wary of surgical complications, or have financial restrictions.
Nevertheless, the report notes that non-invasive treatments are not in competition with surgical and minimally-invasive procedures.
While in the past, body contouring was mainly sought after by women, today it is men who are the primary target population. This has resulted in the explosive growth of the global body contouring market.