bodySCULPT®, an AAAASF-accredited plastic surgery group in Manhattan, New York City (NYC) is proud to announce that our center's Founder and Surgical Director, and InMode's Chief Medical Officer Dr. Spero Theodorou participated in the second world congress of "TD ABS, THE MEETING". One of the most heralded scientific events of the year focusing on the latest advances in body contouring & Breast Surgery, this meeting was held from June 9-11, 2022. TD ABS, THE MEETING aims to bring together some of the most recognized leading surgeons, experts, and academic scientists from around the world. They will share their own experiences and research outcomes regarding all aspects in the fields of Plastic Surgery and Body Contouring.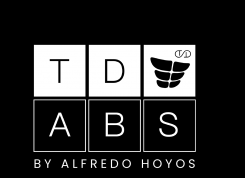 Source: TD ABS, THE MEETING
In this "Ultimate Meeting event", a group of worldwide experts in aesthetic plastic surgery, including Dr. Theodorou shared their honest experiences, while discussing new techniques' pearls and pitfalls throughout selected lectures. Dr. Theodorou has excellent expertise in all areas of aesthetic plastic surgery; he is constantly invited to speak and give presentations in the U.S. and internationally.
The program was divided into different modules
June 9: A – ART / ANATOMY
June 10: B – BODY/BREAST/BUTTOCK
June 11: S – SAFETY / SCIENCE
This unique FACE TO FACE event that added innovation to the plastic surgery field was held in Cartagena de Indias, the most beautiful city in the Caribbean. This city in Colombia is known for the architecture of its buildings, tropical climate, beautiful beaches, delicious cuisine, and vibrant nightlife. More than 50 speakers from all over the world participated in this plastic surgery event of the year.
Dr. Theodorou spoke on the topic
"Radio Frequency Assisted Minimally Invasive Surgery: Tightening the Skin without Scars"
InMode was one of the official sponsors of the meeting. InMode's technological advancements began over two decades ago with state-of-the-art light, laser, and radiofrequency devices invented by leading doctors and scientists, who essentially launched and shaped the industry. Their technology continues that legacy to provide superior satisfaction for both the patient and the practice.
Dr. Theodorou is trained and experienced in performing procedures using InMode's innovative non-invasive and minimally-invasive technologies including EmbraceRF, EVOKE, EVOLVE, Morpheus8, BodyTite, AccuTite, BodyFX, and FaceTite.
Other sponsors include MicroAire, Motiva, VASER ACADEMY, MILLENNIUM MEDICAL SUPPLIES, MARINA MEDICAL, WELLS JOHNSON, PREMIER INTERNATIONAL GROUP, Signal-Inc®, LIBRERÍA MEDICA JOSE BENAVIDES, INDEMEX, and SUMEDIN.