Stubborn tummy fat is a common aesthetic concern for many people. Even strict diet and rigorous exercise patterns often fail to address this concern, and this leads many men and women to opt for cosmetic surgery. Tummy tuck surgery in Manhattan, NYC or abdominoplasty is an effective procedure that helps address this concern. The procedure removes excess fat and skin, tightens the skin in the abdominal region and restores weakened or separated muscles to provide a trimmer, streamlined midsection. NYC plastic surgeons perform the procedure using FDA-approved, minimally-invasive advanced liposuction devices such as BodyTite, Smartlipo Triplex, and VASERlipo. However, most people are quite unsure about what to expect during the recovery period. The type and period of recovery varies from one person to another and depends on several factors. A patient may take several weeks to six months to return to normal activities, especially if he/she has a physically demanding job. However, it's very important to correctly follow the plastic surgeon's instructions for smooth healing and optimal results.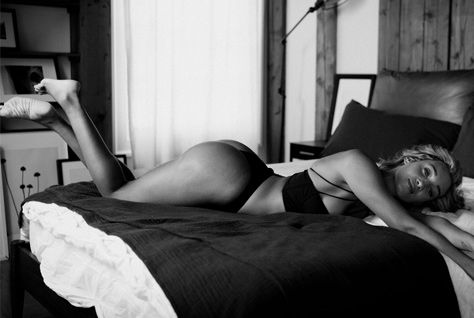 An experienced plastic surgeon in NYC may provide both invasive (using traditional surgical techniques) and minimally invasive tummy tucks using advanced liposuction techniques. Though minimally invasive procedures are performed under local anesthesia, it can take some time for the patients to fully recover. Therefore, carefully following the plastic surgeon's instructions on post-surgical care is crucial for smooth healing and achieving optimal results. Here discussed are some important tips for a smooth and speedy recovery after tummy tuck in Manhattan–
Devise a proper plan on how to handle the recovery phase well in advance of the treatment day and make your home recovery ready.
Avoid heavy lifting and other strenuous activities for the first few weeks after the procedure. Take adequate rest and sleep well. Therefore, arrange someone to help you with the normal household chores.
Watching your diet before and after the surgery is imperative. Eat a balanced and healthy diet (that includes dark leafy greens along with pineapple and vitamin C-rich foods) as this will strengthen your metabolism and speed up healing. Try to consume small portions throughout the day and keep yourself hydrated by drinking adequate amount of fluids.
Mild to moderate pain, swelling and bruising are quite common after the procedure. Take the pain medications prescribed by the plastic surgeon.
Wear the compression garment as recommended by the surgeon for the first few days as this will help reduce swelling and prevent fluid accumulation. In addition, this will promote faster healing and also have a positive impact on the outcome of the surgery.
Give importance to the hygiene of the surgical site and drains as this will reduce the possibility of infections. It is not recommended to take a shower. Patients may sponge bath their arms, legs, and face without removing the compression garment and ensure that the compression garment doesn't get wet.
Quit the habit of smoking prior to and after the surgery as this may affect the healing process. The habit of smoking can hinder two things – the ability of cells to divide and grow, and the ability of white blood cells to eliminate bacteria that can lead to infections.
People undergoing tummy tuck may experience emotional ups and downs during the recovery period. Patients need to strictly follow the plastic surgeon's instructions and never rush into normal activities until after complete recovery. Rest is vital because it will help your body to recover fast. Approach an experienced plastic surgeon in Manhattan, NYC to provide the tummy tuck procedure. An experienced surgeon will give proper guidance at each stage of the procedure (both before and after) and offer personalized instructions or recommendations on how to handle the post-recovery period very well.