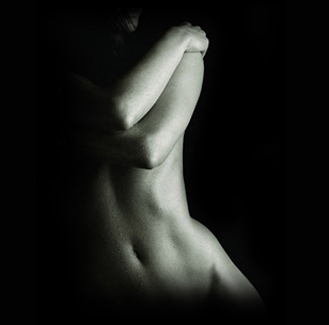 Tummy tuck is a popular aesthetic procedure provided by experienced and skilled plastic surgeons in Manhattan. Also known as abdominoplasty, it is an ideal option when diet and exercise cannot address sagging skin in the stomach area caused by factors such as excessive loss, pregnancy or genetics. The procedure tightens the abdominal muscles and removes excess fat and skin to result in a trimmer, streamlined midsection.
Not all are men and women are candidates for tummy tuck surgery. It is a highly personalized procedure, keeping in mind that outcomes will differ based on individual considerations. To be a good candidate for the procedure, you should be healthy and close to your ideal weight. It can help people who have lost weight but still have excess fat deposits or loose skin around the tummy. It can also tighten abdominal muscles and reduce sagging skin that persists after pregnancy. Women should postpone the procedure until they are done having children. The surgery tightens the vertical muscles and pregnancy can separate those muscles. As smoking can compromise healing, patients are advised to quit at least two weeks prior to and after the procedure.
The time taken to perform tummy tuck surgery is around 1 to 5 hours and the complexity of the procedure will determine whether it will be done on an outpatient or inpatient basis. There are mainly two types of tummy tuck procedure:
Complete/full abdominoplasty to remove excess fat and skin – involves long incisions and general anesthesia
Partial/mini abdominoplasty to remove a small amount of skin – may require only local anesthesia
Liposuction to remove moderate fatty deposits and tighten skin – can be performed using minimally-invasive techniques and local anesthesia
After the surgery, you will need to take about 4 to 6 weeks off from work and exercise. Scars and side effects would be different depending upon the type of procedure you have. Here are some tips for a smoother recovery:
Get help around the house for a few weeks
Pain and swelling is common for the first few weeks after the procedure, so take the prescribed pain medications without fail
Eat a balanced and healthy diet prior to and after the treatment and stay hydrated
Compression garments should be used for a few weeks as advised to speed up healing.
Adhere to your follow-up appointments
Body contouring in Manhattan can be performed by an AAAASF accredited practice with experienced and skilled plastic surgeons. These surgeons can blend the procedure with the advanced techniques like Smartlipo triplex, Bodytite and Vaser Lipo in NYC and Manhattan. Using these techniques an effective and optimal results are obtained.