Visible signs of facial aging begin to appear as early as age 25 and make your face look tired all the time. Getting a facelift in New York City is an ideal option to improve aging concerns in the face and neck. Clinically known as "rhytidectomy", facelift surgery can result in a more youthful, refreshed look. If you are considering a facelift, it's important that you know what exactly the treatment can address.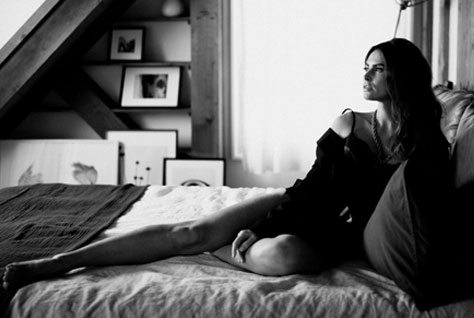 A facelift in NYC can improve the following concerns:
Visible signs of aging in the face and neck such as lines, wrinkles and creases
Mid-face sagging
Creases below the lower eyelids
Creases along the nose (nasolabial folds)
Facial fat
Crease lines between the corners of the mouth
Sagging facial muscles
Jowls
Turkey neck
Double chin
All of these cosmetic concerns can be safely and effectively addressed with a facelift.
Leading plastic surgery practices in New York City offer different types of facelifts:
Traditional
Minimally-invasive
Non-invasive
The traditional facelift involves the use of various surgical techniques. Incisions begin in the hairline at the temple, continue around the ear and end in the lower scalp in the traditional facelift procedure. The treatment reshape facial contour and may include fat grafts to correct volume loss in the cheeks, under-eye areas and lips, and repositioning the facial fat pads. It includes lifting the muscles, removing excess fat, and finally, rearranging the remaining skin over the uplifted contours. However, if you need to improve aging concerns in the neck, then another incision under the chin may be needed.
Traditional facelift surgery involves general anesthesia, and long downtime and recovery, traditional facelift surgery is intimidating for most patients. This has led to the development of minimally-invasive procedures. NYC surgeons use minimally-invasive modalities such as BodyTite™ (radiofrequency assisted), Smartlipo Triplex (laser assisted) and VASERlipo (ultrasound assisted) to perform facelifts. These techniques involve small incisions, minimal surgical trauma and scarring, less downtime, and quick recovery. In addition to these modalities, expert plastic surgeons also perform facial rejuvenation treatments using newer minimally-invasive facial rejuvenation options such as Morpheus8 and EmbraceRF, which provide dramatic results with hardly any downtime.
Manhattan cosmetic surgery practices also offer a variety of nonsurgical options for neck contouring such as KYBELLA in NYC, EVOKE Neck and Forma as well as Botox, Soft-tissue fillers (Juvederm®, Restylane®, Radiesse®), laser hair removal, chemical peels and microdermabrasion.
For the best results, make sure you choose an AAAASF-accredited plastic surgery practice with surgeons who are experts in performing all the types of facelift procedures. As each individual has distinct concerns, your surgeon will perform a thorough assessment and work closely with you to determine the right option for you. Physiological considerations such as the amount of facial fat, degree of sun damage, quality and thickness of skin, extent of skin laxity, and condition of the neck and jowls will be evaluated to arrive at the right decision. Regardless of the technique used, having your facelift performed by a skilled plastic surgeon, is crucial for safe treatment and beautiful, natural-looking results.
While an experienced and skilled facelift surgeon can provide attractive facial outcomes, it is important for patients to have reasonable expectations. Remember that a facelift cannot stop the natural aging process. For long-lasting results, you also need to take good care your skin. In addition to keeping your follow-up appointments, it is also important to take steps to protect your skin from the sun, moisturize regularly, and maintain a healthy lifestyle. Based on your surgeon's advice, you can also have other procedures to complement your facelift in NYC.