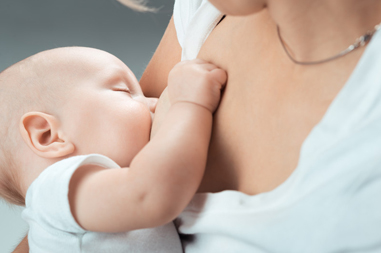 Breastfeeding is a personal decision, but women should be aware that it offers many benefits for them and their babies. The American Academy of Pediatrics (AAP) and the American College of Obstetricians and Gynecologists, strongly recommend breast-feeding. Breast milk is a complete food and that's why breastfeeding for at least six months is believed to provide the most protection for the newborn. Here is a list of the important benefits that accrue from breastfeeding:
First, breast milk is crucial to the health of your baby. Several studies from around the world have shown that conditions such as stomach viruses, lower respiratory illnesses, ear infections, and meningitis occur less often in breastfed babies and are less severe when they do happen.
Breastfeeding not only improves the present health of babies but also provides long-term protection. Their risk of developing chronic conditions, such as type I diabetes, celiac disease and Crohn's disease are visibly reduced.
Mothers who breastfeed have a lower risk of premenopausal breast cancer and ovarian cancer and the baby's risk of some childhood cancers is also reduced. According to a recent report in The Lancet, worldwide breastfeeding could avoid 20,000 deaths from breast cancer each year.
For moms, breastfeeding releases the hormone oxytocin which in turn reduces postpartum bleeding and helps return the uterus to its regular size.
Nursing reduces the chances of extra weight gain for both mom and the baby. For the mother, nursing burns up to 500 calories a day.
When compared to formula-fed babies, breastfed babies have a better antibody response to vaccines.
Last but not least, breastfeeding improves the bonding between the mother and child. It provides moms with a good opportunity to learn about growth of their kid.
Mothers should not be misled that artificial products can substitute for breast milk. In the Lancet press release published in January 2016, Series author Professor Cesar Victora from the Federal University of Pelotas in Brazil says, "There is a widespread misconception that breast milk can be replaced with artificial products without detrimental consequences. The evidence outlined in the Series, contributed by some of the leading experts in the field, leaves no doubt that the decision not to breastfeed has major long-term negative effects on the health, nutrition and development of children and on women's health."