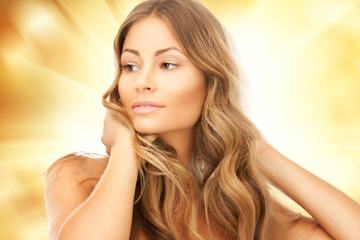 Martin Luther once said "the hair is the richest ornament of women'. Yes, for a woman, hair is her precious asset. In famous stories like Rapunzel, the hair is almost a central character, being the distinguishing feature of the heroine. At the same time, hair is important for men as well just as women. It is necessary to give excellent care to your hair irrespective of the seasons. The winter season might dehydrate your hair and make it dry and brittle. However, with the arrival of spring, you can rejuvenate your dull hair irrespective of its particular nature. Human beings are blessed with different types of hair such as dry, oily, curly, straight, frizzy and so on. Each of these kinds may have to be treated differently. At the same time, there are some effective hair care tips which work for all types of hair.
Hair care tips for the Spring
Trim your hairAs mentioned earlier, winter turns your hair dry and frizzy. Moreover, split ends may also form by this time due to less caring and the harshness of the winter season. Thus, before trying any caring methods for the hair, it is necessary to remove the split ends and damaged hair. The first step is to trim your hair to the desired length. This in turn would remove split ends and give new life to your hair. You can either trim your hair yourself or approach a salon for this.
Don't shampoo daily
Regular shampooing would turn you hair dry during warmer days. It also absorbs beneficial natural oil from the scalp, especially for those experiencing scalp issues. For such people, using shampoo on a daily basis would worsen the condition. It may pave way for dandruff as well as split ends.

If you shampoo your hair daily, try to stop this habit and use shampoo just once or twice a week. Try to use hydrating shampoo which helps you to retain the moisture in your scalp and hair.

Condition your hairShampoo alone can't do any wonders. Mostly, shampoo and conditioner come together in a pack. After shampooing your hair, applying conditioner is necessary as it helps to bring back the moisture of the hair. It is an effective method to give life to your dry hair strands. It helps your hair to look healthier and shinier, and also removes tangles.

At the same time, always remember that a large quantity would result in reverse outcome. So, apply only a small quantity at a time.

Try to avoid heat
The tools used for styling your hair may emit heat. Direct exposure to such heat can cause hair damage. Try to avoid such tools and try hairdos that don't require such heat emitting machines.
Protect your crown from UV rays
UV rays can damage your hair and scalp. So, try to use hair products that provide UV protection to reduce the harsh effects, especially for color-treated hairs. You can also cover your head using a cap or hat. However, always try to avoid tight headwear.
Care for the rootsThe scalp and the roots of the hair are as important as hair. An unhealthy scalp may negatively affect the quality and health of your hair. You can use regenerating oils to nourish your scalp and thereby equalize its PH balance. This would not only make your hair healthier, but also make it glow.
The hair is an important consideration when it comes to your overall appearance. Thick, healthy hair makes you more attractive and takes ages away from your face. To maintain the quality of your hair and prevent damage due to various external elements, you should give utmost care to your hair. If you care for your hair properly, you can benefit from thick, silky hair that is healthy and dances in the winds of this spring.