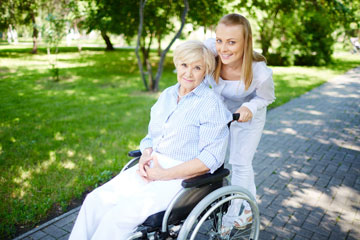 Many people start enjoying their life after they bid adieu to their busy work life. However, older adults may face many health-related challenges. If a time comes when you need to start taking care of the elderly loved ones in your family, you should be well prepared. Here are some expert tips for taking care of older adults.
Make Relevant Modifications To Your Home
If you have an elderly person at home, check and note down the safety hazards around your home. If you find anything that falls under this category, change them immediately. Some things can be changed manually while making other changes may require renovating an area of the home. Here are some changes you can make if you have older people staying with you.
Modify the lighting if you feel it is not bright enough
Make relevant modifications like installing handrails, non-slippery mats, raised toilet and so on in the restroom that they are using
If you have wheelchair users, install a small ramp outside your home
Safely tuck the cables, wires and cords to the wall in order to avoid possible falls
Remove all slippery and small rugs
Remove all unnecessary furniture from rooms to avoid clutter that can make it difficult for them to move around
It can be challenging for some people to manage their medications on their own.  Know which medicines they are using, their dosage and time to take them. Getting a medicine organizer can simplify the process. Renew prescriptions as needed.  When a new medicine is prescribed, make sure to ask about the physician about the dosage, possible side effects, and so on. Make sure they keep their wellness visits and regular check-ups with their physician.
Encourage Social Interaction
Loneliness can pave the way for mental trauma and depressions in the elderly. Plan family get togethers and take them on picnics and other outings. Celebrate their birthdays and arrange a reunion of their old friends. Social interactions will help older adults stay active.
Cook Healthy Meals for Them
As people get older, they can face challenges when it comes to performing many daily activities including cooking. Make an effort to cook healthy, tasty meals for them. Prepare a schedule that includes the meals you want to prepare on a daily basis for breakfast, lunch and dinner. This will help you serve healthy meals every day. If the older loved ones are under medication for diabetes, pressure, cholesterol, or other conditions, prepare the special meals they may need.
Introduce Them To The World Of Technology
As the whole world is technology driven, teach your old ones to handle these technologies. This is best way to keep them engaged them and they can even explore new things by themselves after they have expertise in handling new tech. Apart from social media, try to rouse their interest in activities like photography.
Getting old is a natural process. When your parents get older, you have two choices: you can take care of them at home or opt for facility-based care. Most old people prefer to stay at home. Providing proper care can help your elderly loved ones live comfortably and independently.