One way to make yourself feel really special on Valentine's Day is to gift yourself a cosmetic procedure before the celebrations. Getting a Brazilian butt lift (BBL) in New York City for instance, can provide you with an attractive, curvy backside and a more youthful-looking figure. This popular procedure involves using your own fat instead of implants to enhance your buttocks. Expert NYC plastic surgeons offer Brazilian butt lift under local anesthesia (BBLULA), a new, innovative and a safer alternative to the traditional technique. Invented by two plastic surgeons of bodySCULPT in NYC, BBLULA is a relatively short procedure that allows patients to remain awake throughout the procedure, heal faster, and get back quickly to their normal routine.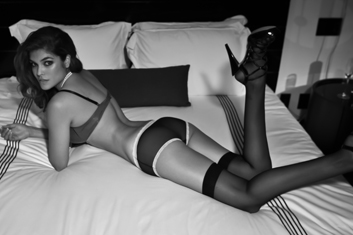 Celebrities like Kylie Jenner, Nicky Minaj and Kim Kardashian West have inspired many women with their voluptuous curves. Many women now undergo BBL to get prominent, youthful-looking, curvy buttocks using their own fat. The popularity of the treatment has soared as it provides beautiful natural-looking outcomes without the hassles associated with implants. According to the American Society of Plastic Surgeons (ASPS), BBL or buttock augmentation using fat grafting increased 10% in 2017 over the previous year.
The procedure is a combination of liposuction and fat grafting. Fat is removed via liposuction from other areas of the body (typically the stomach, hips, and thighs), and is transferred to the buttocks. In this "dual-benefit" body contouring procedure, fat is first harvested from unwanted areas such as the stomach, flanks and thighs, using liposuction and prepared for transplantation into the gluteal region.The fat is then injected carefully into the buttocks to provide the desired augmentation. A skilled surgeon can improve the shape the back area just under the curvature of the top of the buttocks in such as way that it decreases waist size and improves the projection of the buttocks even before the fat is injected.
The key benefits of getting BBL under local anesthesia include:
No risks of general anesthesia
No hospital stay
Minimal downtime
Minimal discomfort
Procedure is customizable
Natural looking outcomes
Minimal risks of fat graft rejection as your own tissue is used
BBL usually requires only 36 hours of recuperation regardless of the day of the week. Final results are usually seen approximately 6 months after the treatment and full recovery depends on how well patients follow their surgeon's pre and post-operative care instructions.
Considerations of risk for traditional BBL are the same as any other type of elective plastic surgery. BBLULA minimize these risks and provides satisfactory outcomes without injecting fat into the muscle, thereby eliminating the potential for misguidance, misadventure, and fatal complications. The use of local anesthesia promotes patient safely and involves minimal pain. However, the surgeon's skills are paramount to the success of any cosmetic surgical procedure. In the case of BBL, if patients are not careful with their choice of surgeon, they may end up with unsightly lumps and bumps and also compromise their safety. When performed by a surgeon with expertise in both techniques, BBL can be done effectively, with little or no discomfort, and a much faster recuperative time.
When it comes to a butt lift, there's no one-size-fits-all answer – as an expert surgeon notes, it's all about meeting the patient's expectations. That's why it's important to discuss your goals with your plastic surgeon in an in-person consultation beforehand. Professional surgeons offer 3D imaging to help patients visualize their outcomes and take informed decisions.
If you are considering a Brazilian Butt Lift in NYC, consult a plastic surgeon in an AAAASF-accredited surgical practice who is experienced in performing the procedure. In addition to comprehensive training and experience in performing BBL, the right surgeon would have a professionally trained eye for aesthetic detail to provide attractive outcomes. Do some careful research before choosing your plastic surgeon because all practitioners may not have received this specialized training.