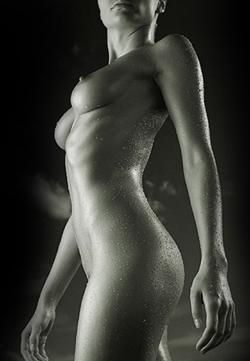 Many women are now approaching their cosmetic surgeons to achieve a rounder and fuller rear that contributes to an attractive body contour. Many Hollywood stars like Jenifer Lopez, Beyonce, Nicki Minaj and others have popularized the large rear which has in turn increased the demand for the Brazilian butt lift procedure. Brazilian butt lift in Manhattan provided at select plastic surgery practices is a great way to add curves to your body, restore the volume of your buttocks and look much younger. It helps in achieving a youthful and appealing appearance that many women cherish. Earlier, the only option to alter the buttocks was using implants. But today,the advanced Brazilian butt augmentation procedure uses fat from your body extracted from regions such as the abdomen and thighs to give your buttocks a curvier and fuller appearance.
How It Works
Fat is extracted from different body parts like abdomen, thighs or love handles. The extracted fat is then purified and injected into the buttocks in order to increase their size and roundness. Highly skilled surgeons are able to make the right adjustments to your butt and give your body the look that you desire. Usually this procedure requires a 2 to 3 week recovery period and most candidates can return to work within a couple of weeks after the surgery. However, patients should use soft pillows for sitting and should not sit for long hours. It is also important to follow the instructions of your doctor and maintain a healthy lifestyle for long-lasting results.
Brazilian butt lift saw a significant improvement in popularity in 2015. The American Society of Plastic Surgery dubbed the year 2015 as the "year of rear". According to the ASPS, this procedure grew by 36% year over year and by over 250% compared to the year 2000. Brazilian butt enhancement is a safe and effective procedure that contours body areas with excess fat and also enhances the buttocks.
Benefits of Brazilian Butt Lift in Manhattan
Minimally invasive: Brazilian butt lift is a minimally invasive procedure that helps to maintain the ideal proportion and symmetry of the buttocks. No general anaesthesia is involved and discomfort is minimal.
Two procedures at the price of one: One of the main advantages of this procedure is that it offers two procedures at the cost of one. It removes fat from unwanted areas and injects it into the buttocks for a rounder appearance. So it contours your body and enhances the buttocks, giving a youthful appearance to the body.
Optimal results: This procedure offers excellent results. It is a great solution for saggy and asymmetrical buttocks. It gives a more attractive, curvier and fuller derriere.