Men and women can choose from a wide range of cosmetic surgery procedures to enhance almost any part of the body. Aesthetic laser procedures performed using FDA approved minimally invasive and non-invasive devices are growing in popularity as they help patients achieve their cosmetic goals quickly, safely and effortlessly. New York City cosmetic surgery practices offer laser-assisted cosmetic surgery procedures such as Laser Lift, SmartLipo Triplex Liposuction, Hi Def Laser Liposuction, Abdominoplasty / Tummy Tuck Surgery, Gynecomastia Treatment (Male Breast Reduction), Abdominal Etching and more.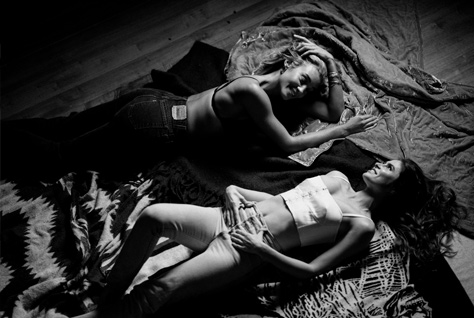 According to a recent research report from Markets and Markets, the global aesthetic lasers market is estimated to grow at a CAGR of 10.2%, to reach USD 1,132.7 million by 2021 from USD 697.6 million in 2016. The report identifies the main factors driving the growth of the aesthetic lasers market as –
Growing adoption of noninvasive procedures
Changing lifestyles
Increasing disposable income
Technological advancements
Rising rate of skin damage
Reduction in procedural costs
Rise in medical tourism devices
Industry trends such as social media marketing
Increasing consolidations of manufacturers and suppliers of aesthetic lasers products
Factors restraining the growth of this market are – the rising adoption of energy-based devices, lack of reimbursement and low focus of market players on aesthetic/cosmetic devices.
The report segments the global aesthetic lasers market on the basis of type, application, end user, and region. Based on type, the market is divided into standalone lasers and multiplatform lasers. Standalone laser devices are further divided in to
Carbon Dioxide (CO2) Lasers
Erbium YAG Lasers
Diode Lasers
Pulsed Dye Lasers (PDL)
Nd:Yag Lasers
Alexandrite Lasers
Other Devices (Ruby, Argon, Krypton, and Erbium:glass Lasers)
Multiplatform lasers formed the fastest-growing segment as they provide scalable and upgradeable hybrid systems that can treat multiple indications. Factors that contributing to the high growth of this segment are – multiplatform lasers provide clinicians the flexibility and versatility of several standalone systems in a single package, and provide combination therapy to synergistically treat a single indication or provide treatment addressing multiple elements of any indication.
By application, the market is segmented into vascular lesions, acne & scars, pigmented lesions & tattoos, hair removal, skin rejuvenation, leg veins & varicose veins, and other applications (onychomycosis and gynecological conditions). Owing to factors such as high adoption of aesthetic procedures, developments in the laser technology, increased focus on body appearance, and high disposable income, the hair removal segment accounted for the largest share of the market.
End users of this aesthetic/cosmetic lasers type market are – hospitals, private clinics, and medical spas. The private clinics segment accounted for the largest share due to the rising number of aesthetic/cosmetic procedures across the globe, increasing awareness about various aesthetic procedures and their benefits, growing preference of the patients for minimal invasive cosmetic surgeries, and growth in the number of private clinics and surgeons providing these treatments.
Major players in the aesthetic lasers market, highlighted in the report include Aerolase (U.S.), Alma Lasers, Ltd. (Israel), Cutera, Inc. (U.S.), Cynosure, Inc. (U.S.), El.En. SpA (Italy), Lumenis Ltd. (Israel), Sciton, Inc. (U.S.), SharpLight Technologies (Israel), Syneron Medical Inc. (Israel), and Solta Medical (U.S.).
By region, the market is divided into four regions – North America (U.S., Canada), Europe (Germany, France, U.K.), Asia-Pacific (Japan, China, India, Rest of Asia (RoA)) and Rest of the World (RoW). Of these regional segments, North America is expected to account for the largest share of the market. However, the Asia-Pacific is expected to grow at the highest CAGR, owing to factors such as changing lifestyles, rising incidences of skin damage, and increasing medical tourism in the region.
Body contouring in NYC involves using energy-assisted devices like Cynosure's Smartlipo to eliminate fatty bulges that are resistant to diet and exercise. For the best results, the procedure has to performed by a plastic surgeon with expertise in using the technology.