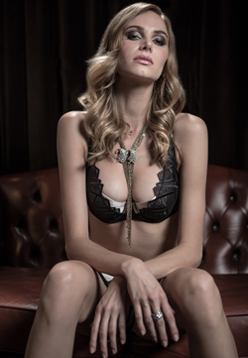 KYBELLA offered at NYC plastic surgery practices is an advanced non-invasive injection treatment to effectively melt away double-chin fat. Those heading for the treatment are concerned about the longevity of the treatment results. Are the results of this treatment permanent? When performed by a qualified surgeon, specialized and experienced in the treatment, the results are almost permanent. The desired results can be achieved after a series of injections. For the best results, it is important to complete the series of injections recommended by your plastic surgeon, and this depends on the extent of fat to be removed and related factors.
The injection comprises deoxycholic acid, a substance that is naturally found in your body. It is injected into the submental neck fat in a 10-15 minute in-office procedure. It breaks down the fat cells in the treated area, which is then reabsorbed by the body. Permanent destruction of fat is possible in the under-chin treatment area. In normal cases, patients can experience visible contouring of their chin after 2 to 4 treatments and up to 6 treatments are usually administered for optimal results. Maintaining a healthy lifestyle and weight is the key to experience permanent results as there are possibilities for new fat cells to emerge with weight gain.
Any fat cells that remain can increase in size once you gain weight and a good surgeon would make sure that no fat cells remain in the treated area. So finding a surgeon who has sufficient experience in the treatment is the key to experience the desired results. Only a surgeon trained and experienced in providing Kybella injections can evaluate you and determine whether you can benefit from the treatment, and administer the injections rightly. The treatment is usually customized depending on the extent of fat deposits. The ideal candidates for this procedure are those with consolidated fat deposits and fullness underneath the chin.
The treatment is safe and requires minimal to no downtime. No anesthesia and bandages and faster recovery time are the other benefits. More than 1600 people worldwide have been treated in clinical studies with KYBELLA® as part of a global clinical development program. The results show that 79% of people treated with injections had improved satisfaction with the appearance of their face and area beneath the chin, 12 weeks after their last KYBELLA treatment.