A double chin is one of the common aesthetic concerns that affect both men and women. Caused by factors such as aging, genetics and weight gain, it doesn't usually resolve with diet and exercise. Performed by expert plastic surgeons, KYBELLA in Manhattan is the first and only FDA-approved injectable treatment for a double chin. This innovative nonsurgical solution can address submental fullness, commonly known as the double chin. It rejuvenates the region of the neck by removing fatty tissue under the chin and providing more definition to the jaw line.
To be a good candidate for KYBELLA injections, you would need to meet certain criteria. In fact, expert plastic surgeons know that proper patient selection is the key to obtaining optimal results and patient satisfaction. You may be a good candidate for Kybella, if you: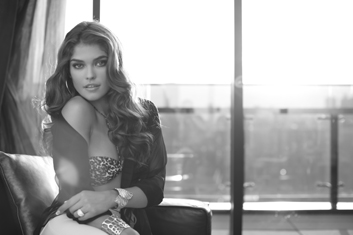 Have moderate to severe fat underneath the chin or in the upper neck region
Have already tried rigorous diets and strenuous workout but failed to get rid of the bulge under your chin
Lead a busy lifestyle and don't have the time to spare for cosmetic surgery
Are fit and healthy
Likewise, KYBELLA injection would not be the right option if you:
Have a lot of lax skin
Have a deep underbite and a small chin with a very oblique chin-neck angle
Have an infection in the treatment area
Have had or have medical conditions in or near the neck area
Have scar tissue from a neck lift, a facelift, or liposuction
Have trouble swallowing
Have bleeding problems
Are pregnant or planning to become pregnant
Are breastfeeding
Before your double chin treatment, your plastic surgeon will examine the area under and around your chin to determine if KYBELLA would work for you. At the outset, it's important to that you get proper information regarding KYBELLA and what it involves. Before receiving KYBELLA double chin treatment, tell your plastic surgeon about your all your medical conditions, as well as the details of medicines you take, including prescription and over-the-counter medicines, vitamins, herbal supplements and importantly, if you take a medicine that prevents the clotting of your blood (an antiplatelet or anticoagulant medication).
A viable alternative to neck liposuction, KYBELLA double chin treatment involves only limited downtime and hardly any pain, allowing you to return to your routine activities almost immediately. Kybella is a synthetic form of naturally occurring deoxycholic acid that aids in the breakdown and absorption of dietary fat. The destroyed fat cells can no longer store or accumulate fat and so further treatment is not needed once you attain your aesthetic goals.
KYBELLA is typically a 15 to 20 minute in-office session, with the injections taking only 5 minutes. It can be considered a "lunchtime neck lift". Outcomes are visible in 2 to 4 treatments, and up to 6 treatments may be needed for optimal results. However, the exact number of treatment sessions will vary depending on the amount of fat underneath the chin and individual treatment goals.
If you are considering KYBELLA in Manhattan, schedule a consultation with a plastic surgeon who is an expert in administering facial injections.