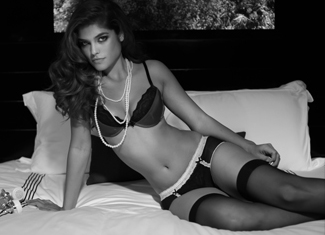 Performed by skilled surgeons, body contouring in NYC is growing in popularity as an effective option to treat stubborn fat pockets, sagging skin and cellulite that are resistant to even stringent diets and rigorous exercise. Recent reports indicate that the global body contouring market is also growing at a fast pace. Market Research Future predicts that the global body contouring market will expand at a CAGR of 9.8% during 2017-2023.
Titled "Body Contouring Market Research Report – Forecast to 2023", the report is a specialist examination report that explores the global body contouring market by Research Methodology, Segmentation, Key Players, and Major Regions. According to the report, one of the key factors driving the growth of body contouring market is increasing obese population. The report also identifies consumption of fast food, lack of exercise, and diseases like diabetes and other cardiovascular diseases as factors responsible for increasing the buildup of excess body fat.
Body contouring comprises cosmetic surgical (invasive, minimally-invasive and non-invasive) procedures to optimize body shape and improve overall appearance. This includes cosmetic surgical procedures to remove excess fat from the thigh, abdomen and buttocks, and transfer of the fat to other areas of the body that need enhancement. Plastic surgeons are skilled in using advanced technology to remove fat pockets that are resistant to diet or exercise and to address sagging skin caused by excessive weight loss or natural aging. Popular treatments include liposuction, tummy tuck, breast augmentation and lift, abdominal etching and butt augmentation.
The report categorizes the global body contouring market on the basis of type of devices, region, and key players. Devices come in three types:
Invasive devices, which are sub-segmented into ultrasound assisted liposuction devices and others.
Minimally-invasive devices, which are sub-segmented into laser assisted lipolysis devices and radiofrequency assisted liposuction devices.
Non-invasive devices, which are sub-segmented into radiofrequency lipoplasty devices and high intensity focused ultrasound lipoplasty devices.
The report points out that non-invasive and minimally invasive body contouring treatments are on the rise. In the US alone, revenue from body contouring treatments was more than $361 million in 2014 and demand for the product is projected to grow 15.4% per year through 2019.
Region-wise, the report notes that North America commands the largest market for the body contouring, mainly because about 55% of total North America population is suffering from overweight and obesity. The increasing health care expenditure and governmental support for the research and development of the different devices and surgery are also fueling for the growth of the market. Europe is the second largest market followed by the Asia Pacific region. Increasing demand for the better treatment and devices and increasing prevalence of disease like diabetes and obesity offer opportunities for the growth of the body contouring market in the Asia Pacific region.
The report lists the major players in the global body contouring market as: Alma Lasers (Israel), Meridian (Michigan), Cynosure (US), Syneron Medical (Israel), Lumenis (Israel) and Palomar Medical Technologies (US). Other companies that involved in the market includes Valeant (Canada), GlobalMed Technologies (US), Asclepion Laser Technologies (Germany), Andrew Technologies (Canada), BTL Industries (US), Cutera (US), Fotona (Slovenia), GlobalMed Technologies (US), Chromogenex (UK), Human Med (Germany), InMode (US), Invasix Aesthetic Solutions (US), Erchonia (US) and Wells Johnson Company (US).
Due to increasing prevalence of obesity across the globe many of the companies are in the race to introduce better treatment for obesity. Companies are using strategic alliances and acquisitions to gain a higher share of market and minimize competition.