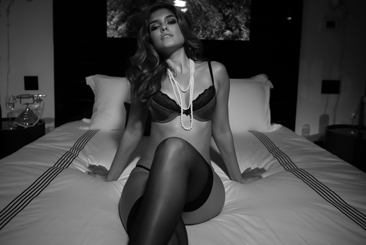 Kybella injections are FDA approved to address moderate to severe submental fat and help address the double chin problem without surgery. However, Kybella injections also come with risk of complications if they are not administered by a trained and experienced plastic surgeon. While approving this treatment for fat below the chin, the FDA warned, "Treatment with Kybella should only be provided by a licensed health care professional, and patients should fully understand the risks associated with use of the drug before considering treatment".
The FDA also cautioned, "Kybella is a cytolytic drug, which when injected into tissue physically destroys the cell membrane. When properly injected into submental fat, the drug destroys fat cells; however, it can also destroy other types of cells, such as skin cells, if it is inadvertently injected into the skin".
Kybella's safety was assessed in two pivotal phase 3 clinical trials of 1,019 subjects. The researchers concluded that though there were side effects at the injection site such as edema/swelling, hematoma and pain, these were mild to moderate and considered resolved by the end of the FDA trial.
Cosmetic Surgery Times (CST) reports that while there is some skepticism about the safety of Kybella, many experts consider it easy to use and effective when administered to the right patient. One expert points out that Kybella itself is not to blame for the complications. For this double chin injection therapy, achieving optimal results and avoiding complications depends on patient candidature and provider training, he said.  Two possible complications are:
One is temporary nerve "stunning" from the deoxycholic acid, which sometimes affects the marginal mandibular nerve.
The other is not meeting patient expectations due to poor patient selection. People with too little fat may not be good candidates for the treatment. In such patients, the closeness of the area of fat to the nerves can lead to pain and healing problems after Kybella treatment.
The first of these complications can be avoided if the surgeon administers the injection at the proper site, which is possible only with appropriate training. The issue of poor results leading to unhappy patients can be avoided with careful selection of realistic patients.
The good news is that there are skilled plastic surgeons in New York City who are experts in the Kybella procedure and can provide optimal results.  With the right surgeon, you can rest assured that your candidature for the treatment would be properly evaluated.