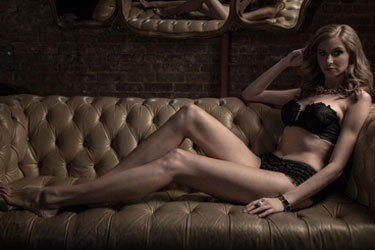 Body contouring in NYC includes a wide range of treatments aimed to modify a person's appearance for a 'more attractive look' or to address functional issues such as breast reduction to reduce neck and back pain. People who do not want to undergo the knife seek non-invasive or minimally invasive procedures. Recent advancements in the field of cosmetic surgery cater to this need and are welcomed by those looking for easier and almost painless body contouring solutions. CoolSculpting and Kybella are two innovative options that meet these needs.
Minimally or non-invasive techniques which can treat aesthetic concerns with little to no downtime are trending. Patients can leave the office and return to their busy work and social calendar within a couple of days, if not a few hours, after the treatment.
When it comes to non-invasive body contouring, CoolSculpting in NYC tops the list. This fat-freezing procedure that is based on cryolipolysis is the only FDA-cleared non-surgical fat-reduction treatment that uses controlled cooling to eliminate stubborn fat or visible fat bulges in various areas. It works well for the submental area, thigh, abdomen, flank (love handles), inner thighs and outer thighs.
The CoolSculpting device safely delivers precisely controlled cooling to gently and effectively target the fat cells underneath the skin through a specially designed cooling applicator. Treated fat cells are crystallized (frozen) and then die naturally, without harming the surrounding tissues. The body naturally eliminates these dead cells. Results are noticeable and lasting. This non-invasive procedure works effectively for both genders and has become increasingly popular as it allows people to get rid of excess fat without undergoing surgery.
Kybella NYC is a injectable treatment for a double chin. It is an ideal option for those with mild to moderate adipose excess in the submittal and chin neck angle and reasonably tight skin. The injection contains deoxycholic acid which helps in the breakdown of submental fat. Prior to administering the injection, ice/cold packs or topical and/or injectable local anesthesia are applied at the treatment site to make you more comfortable.This injectable treatment is safe and requires minimal to no downtime. Each in-office treatment session typically takes 15-20 minutes and just2 to 4 treatments can provide visible improvements. Up to 6 treatments may be recommended for optimal results.
Following neck rejuvenation with Kybella, most patients in the clinical trial reported improvement in self-perception, including feeling happier and younger, feeling less embarrassed and less bothered by submental fullness.
New data published by the American Society of Plastic Surgeons (ASPS) confirmed that both of these non-surgical fat reduction procedures are gaining popularity. According to the ASPS:
Injection-based procedures that target fat pockets in specific areas such as under the chin, increased 18% from last year
Non-invasive fat reduction procedures that use special technology to "freeze" fat without surgery increased 5% from last year.
The key to successfull body contouring in NYC is to find a reliable plastic surgery center practice that has surgeons at offers a full array of non-invasive and surgical options. To perform cosmetic procedures like Kybella and Coolsculpting in NYC, only an expert surgeon can direct you to the ideal treatment modality based on your requirement.