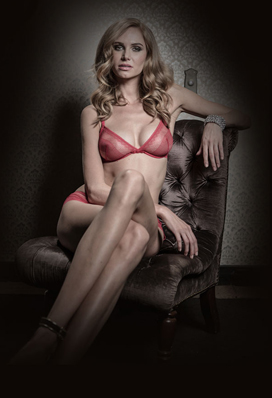 According to the American Society for Aesthetic Plastic Surgery (ASASP), the popularity of cosmetic procedures in America has grown six-fold since 1997 – from 1.7 million to 10.6 million, costing Americans $12 billion. Liposuction and breast augmentation are the most requested treatments. Lipolysis involves removing excess fat and tightening skin to achieve a slimmer, well-defined body. However, Time recently reported that a new trend – procedures that "add fat" – have become just as popular as those that get rid of it. The procedure involves removing fat via liposuction from one area of the body and using it to enhance another.
A 2014 ASAPS report indicates that buttock augmentation rose by 86% from 2013. American Society of Plastic Surgeons (ASPS) statistics indicate that butt augmentation with fat grafting or "Brazilian butt augmentation" as it is called, rose by 15% during 2013-2014, with up to 11,505 procedures performed last year. At the same time, the number of buttock implants performed in 2014 was just 1,862. This clearly indicates that the fat transfer option is gaining preference.
With an increasing number of men and women seeking the 'fountain of youth', facial cosmetic surgery has gained popularity over the years. Industry experts cite many reasons for this trend such as to enhance competitiveness in the workplace, to look good in selfies, or to improve social life. In fact, the facelift figured in the top five cosmetic surgical procedures for 2014. According to the article in Time, facial fat grafting is the latest trend. It addresses loss of volume in the face which occurs as a result of aging and is performed either as a standalone procedure or in conjunction with facelift surgery. Experts say that fat grafting is the procedure of choice for facial scarring, lip augmentation, and facial rhytids. Autologous tissue is the ideal substance for such problems as it is readily available, inexpensive, long-lasting, natural-feeling, and does not generally cause adverse immunologic reactions. In butt augmentation, too, this option offers natural looking results and avoids the complications associated with butt implants.
That procedures to add fat are trending doesn't mean fat reduction procedures are on the decline. Non-surgical fat reduction using devices such as CoolSculpting and VASERshape rose a whopping 42.7 percent last year. The Food and Drug Administration (FDA) recently approved Kybella-an injection that destroys fat cells beneath the chin.