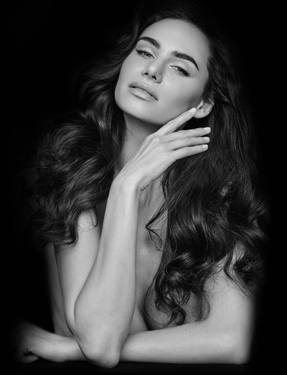 Natural aging, skin type, gravity, and sun exposure are the common reasons for the appearance of folds, wrinkles, lines and creases on the face. Facial rejuvenation surgery can address all of these concerns. In recent years, minimally-invasive procedures such as the power-assisted liposuction facelift in NYC, EmbraceRF, and KYBELLA are driving the demand for facial rejuvenation.
Conventional facelifts involve the use of various surgical techniques that involve incisions. With the rising preference for less-invasive methods, established plastic surgery practices in NYC are offering minimally invasive facelifts that can provide dramatic, long-lasting results with less downtime and side effects than invasive surgery. Minimally-invasive facelifts are performed using advanced modalities such as BodyTite™ (radiofrequency assisted), Smartlipo Triplex (laser assisted) and VASERlipo (ultrasound assisted). These techniques are less intimidating for patients and can provide very natural-looking results when performed by a skilled plastic surgeon.
EmbraceRF in NYC is a new breakthrough, one-time facial contouring procedure that can address aging issues and rejuvenate the face and neck area safely and effectively. KYBELLA in NYC eliminates submental fat and sagging skin under the chin. It is the only FDA-approved double-chin injectable treatment and does not involve surgery or downtime.
All of these options come with evident benefits and the best way to know which would be right for you is to consult a skilled and well-trained plastic surgeon who has extensive experience in performing these facial rejuvenation procedures. However, if you are considering a facial rejuvenation procedure, there are some important things you should know:
Know how the procedure works: It's very important for you to know how the procedure works and what it can address. A facelift can resolve concerns such as

Mid-face sagging
Creases below the lower eyelids
Creases along the nose extending to the corner of the mouth
Facial fat
Jowls
Double chin
A facelift performed minimally-invasive liposuction techniques such as Smartlipo involves only tiny incisions. SmartLipo is performed under local anesthesia and involves only minimal bruising and swelling. KYBELLA injections contains synthetic deoxycholic acid, a naturally occurring molecule in the body promotes the breakdown and absorption of dietary fat. When injected into the fat beneath the chin, KYBELLA destroys the fat cells, and once destroyed, these cells can no longer store or accumulate fat. Minimally-invasive EmbraceRF is a radiofrequency assisted procedure that combines two powerful technologies from InMode – FaceTite and Morpheus8 – to effectively treat the subdermal adipose tissue of the face.
Recovery: Expert plastic surgeons in NYCperform a facelift using advanced minimally-invasive facial rejuvenation options that involve hardly any downtime while providing dramatic results. Performed in the office using local anesthesia, EmbraceRF treatment takes approximately 45 minutes, and downtime is about 48 hours or a long weekend. Smartlipo usually takes about an hour to complete and has a short recovery time of about three days. Most patients can return to their normal work activities within a few days and exercise, within about a week. Some swelling and bruising is common as incisions heal. Your surgeon will provide detailed postsurgical care instructions and pain relief recommendations to speed healing.
Age / timing: Timing is an important consideration when it comes to having a facelift. If you notice mild laxity, it should ideally be corrected before it gets worse. In most cases, laxity becomes obvious between the ages of 40 and 60. Patients who get a conventional facelift before age 50 may see optimal results because they tend to have more skin elasticity.
A new you: The primary benefits of a face-lift or any other facial rejuvenation procedure are increased satisfaction with your appearance and having others see you as more youthful and attractive. For instance, pop legend Paula Abdul who recently underwent a facial rejuvenation procedure FaceTite by InMode has expressed her satisfaction with the treatment. The 57-year-old singer wanted a "little sleeker jawline" before launching her Las Vegas residency. Treatment with InMode's minimally-invasive technologies addressed her lower face, jawline and neck. As brand ambassador for InMode, Paula says that InMode's BodyTite and FaceTite helped her restore a sleeker, more youthful look without invasive cosmetic surgery.
Risks: As with any surgical procedure, people should consider the risks of a facelift before the treatment. General anesthesia poses a risk for some people, including older adults and people with health conditions such as obesity and diabetes. Smokers and people who take anti-clotting medications also have an increased risk of bleeding during surgery (www.hopkinsmedicine.org). A reliable surgeon will carefully vet candidates to determine if they are fit to undergo a facial rejuvenation procedure. If general anesthesia is the only concern, then you don't have to worry, since minimally-invasive treatments are done using local anesthesia.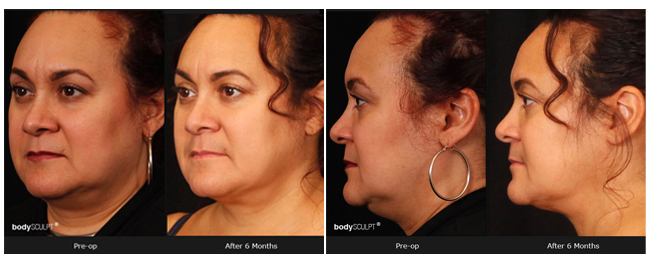 For successful procedure, the key is to find a plastic surgeon with a track record of high-quality results. You can ask the doctor for before-and-after photos of patients so you can understand the extent of the changes you can expect, though this depends on individual considerations. If you are considering a facelift in NYC, choose an AAASF-accredited plastic surgery practice that has plastic surgeons who are experienced in the procedure. A reliable surgeon will work closely with you to determine which technique is best for you after conducting a detailed assessment of your concerns as well as physiological considerations. Having the procedure performed by an expert is crucial for safe treatment and beautiful, natural-looking results.