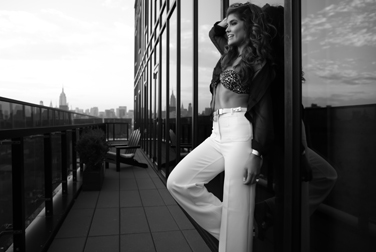 Today, cosmetic surgery can address almost any aesthetic issue such as improving on a feature you don't like, slowing down the signs of aging and rejuvenating the body. It is quite natural that prospective patients have a lot of questions about cosmetic surgical procedures. While the plastic surgeon is the best source of information, we provide below, the answers to some frequently asked questions about cosmetic surgery.
Q: What is the difference between cosmetic surgery and plastic surgery?
A: Cosmetic surgery is performed to reshape a certain part of the body. For instance, rhinoplasty is performed to reshape the nose. People request this cosmetic surgical procedure not because there is something medically wrong with their nose, but to improve its structure and make it look more attractive in relation to the rest of their facial features.
On the other hand, plastic surgery is reconstructive in nature, that is, this surgical specialty is focused on the repair of injured, genetically misshapen, or destroyed parts of the body. For instance, if a person has suffered injury to the face due to an accident, plastic surgery can repair it.
Q: Is cosmetic surgery safe?
A: No surgical procedures are risk free. The risks and complications associated with minimally invasive and non-invasive procedures would be less compared to those that involve invasive surgery and which need general anesthesia, more treatment time, and lengthy recovery.
Q: What about recovery from cosmetic surgery?
A: With most procedures most people get back to normal activity in stages. The downtime would vary with the type of procedure, the areas treated, and maybe, age. Full recovery from invasive procedures such as tummy tuck surgery and breast augmentation can take a few months. Recovery from minimally invasive procedures such as laser liposuction can take from a few days to weeks, and would vary depending on the area treated. However, with non-invasive procedures such as Coolsculpting there is virtually no downtime or recovery period involved.
Q: Is there a right age to have cosmetic surgery?
A: Cosmetic surgery is generally performed on those over 18 years of age. Cosmetic surgeons weigh every aspect of the patient – physical and emotional – to determine if he or she is a good candidate for the requested procedure. In addition to emotional and intellectual maturity and realistic expectations of the outcome, you need to be in good physical health regardless of your age.
Q: Can people become addicted to plastic surgery?
A: Some people are so impressed with the improvements they achieve with a procedure that they develop a tendency to request more treatments. However, not all people who undergo more than one procedure are addicts. They may be doing it for the right reason or to improve the results of the previous treatment.
Q: How long will the outcome last?
A: The results of your plastic surgery depend on the procedure you have. For instance, breast implants last up to ten years, while the outcome of a Botox treatment generally lasts four to six months. For procedures like liposuction, results can be maintained only if you lead a healthy lifestyle.