Sometimes even rigorous diet and exercise are not enough to deal with stubborn fat pockets. Fortunately, liposuction provides the solution. New York City liposuction treatment helps men and women get rid of unwanted fat and achieve a trimmer, attractive physique. In many established NYC plastic surgery practices, liposuction performed using the Smartlipo Triplex workstation. Despite its growing popularity, many people don't know much about the procedure. Here are the answers to frequently asked questions about Smartlipo laser liposuction: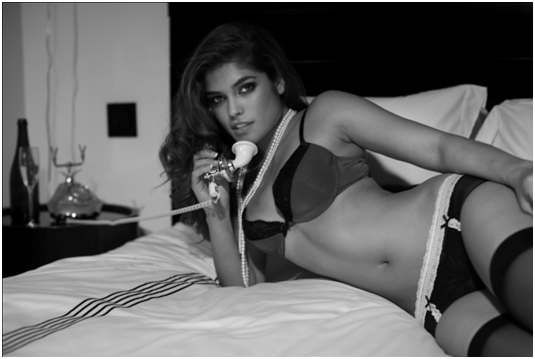 What is Smartlipo laser liposuction?

Smartlipo™ is a minimally-invasive procedure that uses laser energy for removing excess body fat and firming loose skin. When performed by an expert, the treatment can provide you with a well-shaped body, without the hassles associated with surgery. The procedure generally involves a much shorter recovery time than conventional liposuction, with most patients being able to return to work and normal activities in a day or two.
Can Smartlipo address cellulite and sagging skin?

Unlike conventional liposuction, which often leaves sagging skin, Smartlipo can actually eliminate cellulite and tighten up sagging skin. Laser energy stimulates the production of collagen, improving skin tone and texture.
What does the procedure involve?

This laser liposuction uses a powerful laser-enabled cannula to melt targeted fat and tighten the skin. The procedure involves making small incisions in the skin and inserting the Smartlipo cannula under the skin and deliver laser energy to melt the unwanted fat. The liquefied fat is then safely removed from the body without causing much discomfort or pain. This workstation combines the power of three different laser wavelengths (1064 nm, 1320 nm, and 1440 nm) for effective fat removal and skin tightening. The patient experiences less scarring, swelling, bleeding and bruising than in conventional liposuction treatment.
What type of anesthesia is used with Smartlipo treatment?

In leading NYC surgical practices, laser lipolysis is usually performed as an outpatient procedure under local anesthesia. But if you are having traditional liposuction to treat larger areas, then general anesthesia will be administered. Your surgeon will discuss anesthesia options with you before the procedure.
What are the advantages of SmartLipo over conventional liposuction?

Unlike the conventional technique which requires general anesthesia, Smartlipo is minimally-invasive, requires only local anesthesia and is less traumatic. In addition to removing excess fat easily, this innovative procedure simultaneously coagulates the tissues and tightens the skin. Procedural time, patient downtime, and bleeding and bruising are all minimal unlike conventional liposuction surgery.
Which body areas can laser liposuction address?

This Smartlipo procedure can literally treat almost all areas of the body, such as the waist, chin, inner and outer thighs, hips, abdomen, ankles, back, arms, neck and knees.
Can you lose weight through liposuction?

Smartlipo laser liposuction is not a weight loss treatment but a body contouring method that results in a slimmer silhouette with less sagging skin. However, since fat is removed from important areas, liposuction can produce significant improvements in your overall appearance.

Neither conventional nor minimally-invasive liposuction is a weight loss solution. According to WebMD, there are guidelines as to the amount of fat that can be safely removed from the body using liposuction. Patients can ask their plastic surgeon about the amount of fat that can be removed in their specific case.
Who is a good candidate for liposuction?

To be an ideal candidate for laser liposuction treatment, you should:

Be healthy and close to your ideal weight
Have localized fat deposits
Have healthy skin with good elasticity
Not have any serious medical conditions
Be a non-smoker
Have realistic expectations

A person with a medical history of cardiovascular illness or hypertension should not have the treatment unless they get medical clearance.
How should I prepare for laser liposuction?

Regardless of the complexity of your procedure, you need to prepare your body and mind for liposuction. Here are the key things to do to prepare for the procedure:

Do your research
Understand the procedure's benefits and limitations
Lose weight if you need to as the procedure works well for those close to their ideal weight
Get the physical exam prescribed by your surgeon
Discuss your medications with your surgeon
Maintain a healthy lifestyle
Take adequate time off work
Prepare for recovery
How long does the procedure take?

Even though the actual time taken for the procedure would vary with the number and extent of the areas treated, on an average it may take about 1.5 to 2 hours.
What is the recovery time?

Smartlipo provide faster recovery than traditional liposuction. Routine activities can be resumed in one to two days. However, you will be advised to wear a post-surgical garment for one to two weeks to help with the healing process. Though the treatment involves a small incision, some pain, swelling and bruising can be expected after the procedure. Taking the prescribed medication can reduce the pain.
What results can be expected and how long do the results last?

Results vary from person to person but with a healthy life style incorporating proper diet and regular exercise, patients can expect a long-lasting outcome.
Are the results permanent?

While laser liposuction can provide you with an improved body profile, you can maintain the outcomes only by maintaining a healthy diet and exercising regularly.
If you are looking to have body contouring in NYC, schedule a consultation in an AAAASF accredited plastic surgery practice with surgeons who are experts in laser liposuction. A reliable surgeon will evaluate your concerns as well as your goals and expectations and develop a personalized treatment plan to help you achieve a slim, well-shaped body.