A double chin or submental fat is one of the most common aesthetic concerns that affect many men and women. Caused by factors such as aging, genetics, poor posture and weight gain, for many, a double chin doesn't usually resolve with even strenuous diets and exercises. For such people, double chin reduction procedure could be an ideal option. A few years ago, the only options to get rid of a double chin were liposuction or surgical neck lift, both of which involve specific downtime and recovery time. As people nowadays don't want to go under the knife or experience a longer downtime, the non-surgical injectable KYBELLA has become a favorite option. KYBELLA in NYC plastic surgery facilities is provided by trained and experienced plastic surgeons. This FDA-approved injectable improves chin and neck contour by zapping a double chin or submental fat with little downtime.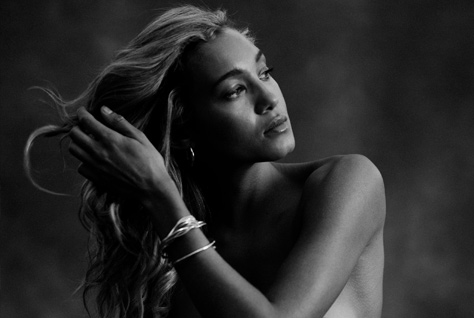 Though the procedure is non-surgical, most people opting for the treatment want to know if a single session of KYBELLA double chin treatment in NYC would be enough to get the desired results.
According to Allergan, the manufacturer of KYBELLA, a qualified surgeon who is specialized and experienced in administering KYBELLA injections will create a tailored treatment plan based on their candidate's chin profile. At each treatment, the patient will be given multiple small injections under the chin, and may receive up to 6 treatment sessions, spaced at least 1 month apart.
Since everyone's chin profile is different, it's hard to point out how many sessions you will need for obtaining optimal results. Ideally, the number of injections you need during each session as well as the total number of sessions required will depend on factors such as the amount of fat in the area, the size of your chin, and your desired results. Generally, patients may experience visible results in 2 to 4 KYBELLA treatments, but for some up to 6 treatments may be needed for optimal results. For instance, from KYBELLA's clinical studies, it was noted that 59% of patients received 6 treatments.
Results are gradual and mostly, visible results can be seen 3-4 weeks post procedure. Recovery time and downtime are much quicker and easier compared to invasive double chin reduction procedures, as this injectable treatment does not require anesthesia or incisions. But some bruising and swelling – that does not last long – can be expected.
Moreover, only a good candidate, namely, a healthy adult (above 18 years of age), with moderate to severe submental fat will benefit from this procedure. If you have had or are planning to have facial surgery, have trouble swallowing, are pregnant, are planning to become pregnant or nursing, or have an infection or medical condition in or near the planned injection site, then you are not an ideal candidate for KYBELLA.
Once you have achieved your aesthetic goals from KYBELLA in NYC, further treatment may not be needed. However, maintaining your ideal weight is necessary to continue to enjoy the results of your treatment. This is because weight gain after your KYBELLA treatment may lead to the buildup of new fat cells in the chin area.
If you are considering KYBELLA in NYC, find an AAAASF-accredited plastic surgery practice with skilled plastic surgeons who have extensive experience in administering these injections. A reliable surgeon will administer the injections correctly, helping you achieve your goal of an improved chin profile safely and effectively.