Under the guidance from public health authorities and professional societies, many plastic surgery practices in NYC have reopened after the lockdown that had been imposed due to the COVID-19 pandemic. In order to resume patient care, practices have implemented many measures to ensure the health and safety of their patients and staff. With some restrictions still remaining in place, many people who have had injectable treatments like KYBELLA, dermal fillers, and Botox are concerned about maintaining their results as they wait for their next appointment.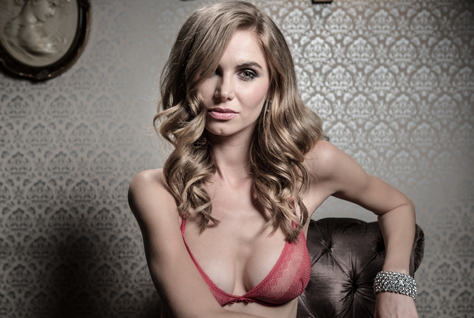 KYBELLA in NYC is the first injectable, non-invasive treatment for a double chin. This FDA approved injectable drug is a synthetic form of naturally occurring deoxycholic acid. It helps in the breakdown and absorption of dietary fat, and improves the jawline and neckline. As the destroyed fat cells can no longer store or accumulate fat, further treatment is not needed once you attain your aesthetic goals. A report from the American Society of Plastic Surgeons (ASPS) shows that of the 17.5 million surgical and minimally-invasive cosmetic procedures done in the United States in 2017, 62,587 were KYBELLA injections.
The treatment involves only limited downtime and hardly any pain, allowing you to return to your routine activities in no time at all. Here are certain things patients can do to maintain the results of KYBELLA and other injectable treatment results as they wait for their follow-up appointment:
Avoid sun exposure: Exposure to the sun may affect the results of injectable treatments. Replying on RealSelf to a patient's question to sun exposure after KYBELLA, a plastic surgeon noted, "Kybella always induces swelling but a sun burn can add to the swelling. Kybella is in no way phtotosensitizing and your results are not affected by the sun". However, whether you have had an injectable treatment or not, sun protection is always very important when it comes to your skin. If you do spend time outdoors, apply sunscreen with a high SPF to your face, neck and hands.
Maintain a good skin care regimen: As you spend more time indoors, this would be the best opportunity to start and maintain a good skin care regimen. While KYBELLA provides great results to address a double chin, you should practice a good skin care regimen to stay healthy and maintain your outcomes. Eat a nutritious diet and stay active.
Avoid stress: Stress can affect the way you recover from any cosmetic surgical procedure. The American Society of Plastic Surgeons notes that it may be difficult to avoid stress in the midst of a pandemic, but it is important to take measures to do so as stress can hasten the aging process. According to ASPS, "If you are used to getting injectable treatments regularly, you may be worried about your appearance as the results wear off. As a result, many patients may be tempted to constantly look in the mirror, with the unintended consequences of frowning or squinting, which will stimulate the muscles and cause them to lose the effect of injectable treatments quicker". A reliable NYC plastic surgeons will provide the support you need throughout your recovery to minimize your stress level and heal safely and quickly.
Taking zinc supplements: If you had injectable treatments such as Botox, then taking a zinc supplement might increase the effects of Botox by up to thirty percent, according to American Society of Plastic Surgeons. Botox has been found to react directly with the levels of zinc in the body. For those with a slight zinc deficiency, taking a supplement can prolong the anti-aging effects of Botox and also boost the immune system, which would be especially helpful during this pandemic.
Staying in touch with your plastic surgeon is especially important as you heal at home. Many NYC practices have a virtual consultation facility and this has become useful in the current situation when social distancing is necessary. You can also reach out to your surgeon for an online appointment to discuss any concerns you may have during the healing process and schedule a physical office visit if needed.