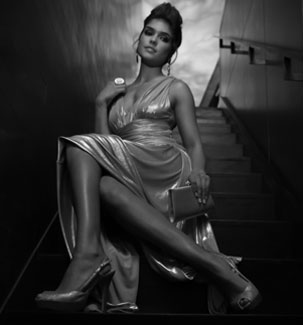 A double chin is one of the most worrying facial aesthetic concerns among both men and women. Fortunately, in an established NYC plastic surgery practice, you can choose from two options to address the problem – neck liposuction and Kybella. Both these treatments are non-surgical and can get rid of under-chin fat quite effectively to result in a smooth, well-shaped jaw line and neck.
Neck liposuction is a minimally invasive procedure in which the surplus fat deposits under the chin and along the sides of the neck are suctioned out using advanced lipo techniques. Leading plastic surgeons use modalities such as SmartLipo Triplex, BodyTiteBodyTite™ or VASERlipo to perform the procedure. Benefits of the treatment include good skin retraction, minimal blood loss, and negligible surgical trauma and downtime. As it involves local anesthesia and small incisions, neck lipolysis is usually done as an outpatient procedure. In most cases, the treatment can be completed in just one session.
Kybella, a drug called deoxycholic acid, is a relatively new FDA-approved double chin treatment. This injectable treatment is clinically-proven to improve the appearance of moderate to severe convexity or fullness associated with submental fat. A permanent fat zapping solution, it provides more definition to the jaw and neckline. This in-office treatment session typically takes 15-20 minutes and does not involve any anesthesia. In most cases, 6 single treatments at intervals no less than 1 month apart may be needed and results can be seen in 3-4 weeks. Minimal downtime, discomfort, bruising and swelling, and quick recovery are the highlights of the treatment.
To choose the procedure that will provide the best outcome for you, consult a plastic surgeon with experience in these procedures. Choose a reliable AAAASF-accredited plastic surgery practice in NYC for safe, customized treatment.