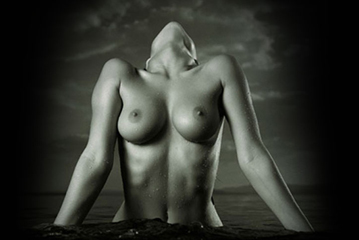 Ever since silicone breast implants were introduced, there have been debates on their safety. Over the years, several studies were conducted to examine whether silicone implants would affect women's health in the long-term. The latest analysis says that these studies do not provide sufficient evidence to prove that there is a definitive link between silicone breast implants and health risks. This study was commissioned by the Plastic Surgery Foundation and funded by companies that manufacture silicone breast implants. The research findings were published on Nov. 9 in the Annals of Internal Medicine.
Silicone breast implants appeared in the U.S. in the 1960s. Soon, concerns were raised about ruptured silicone implants posing health hazards that could emerge years later, such as breast cancer, reproductive problems or connective tissue diseases like rheumatoid arthritis and fibromyalgia. This led the U.S. Food and Drug Administration (FDA) to call for a moratorium on these implants in 1992 until more could be learned about their safety in the long run.
Studies conducted since then have failed to find any conclusive evidence linking silicone breast implants to any disease risk. In 2006, the U.S. Food and Drug Administration (FDA) approved silicone gel filled breast implants, but with the condition that manufacturers conduct long-term follow-up studies.
Now, 10 years later, the latest research analysis indicates that the evidence is still inconclusive. The researchers examined 32 studies conducted from the 1990s onward and could not find any clear evidence to link silicone breast implants to the risks of cancer, connective tissue diseases, multiple sclerosis or other health conditions.
Some of the studies noted an association between these implants and certain diseases such as rheumatoid arthritis and Sjogren syndrome. However, the researchers reported that the findings of most of the reviewed studies were inconsistent, the reason being that they failed to explain other factors that could account for a link between breast implants and disease risk. Key points that emerged from the new analysis are as follows:
Studies found that women who consider breast augmentation are normally thinner, more active and more likely to use birth control pills. They tend to drink alcohol more frequently, and have higher smoking rates. The effect of these factors on health outcomes needs to be examined, rather than just implants.
While some studies found a link between breast implants and lower risk of conditions such as breast cancer, the researchers point out that such an association could be due to other reasons.
Six of the studies reviewed noted a link between breast implants and increased suicide risk. However, none of them looked into other factors such as women's psychological well-being.
The FDA and the American Society of Plastic Surgeons have said they will collaborate on creating a national registry to follow patients' long-term health effects after the procedure.