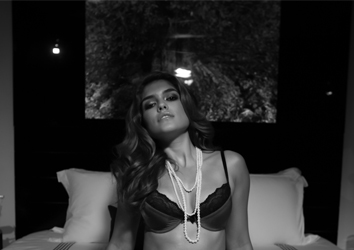 Moderate or severe fat below the chin or submental fat is a major aesthetic concern for many men and women. In fact, a 2014 survey by the American Society for Dermatologic Surgery found that 68 percent of the respondents were bothered by submental fullness. The chin is a tricky area that hardly responds to diet and exercise. Even liposuction involves surgery and downtime. The good news is that you can now resolve that double chin with Kybella, an innovative FDA-approved injection that melts the fat away.
The newly introduced Kybella, earlier called ATX-101, is an artificial form of deoxycholic acid, a chemical molecule that is produced by the body and helps break down dietary fat. This patented injection works to dissolve fat under the chin by breaking down the membrane of the fat cells and destroying them.
According to the U.S. Food and Drug Administration (FDA), a single treatment can up to 50 injections, and a patient may need six single treatments no less than one month apart. The FDA approved Kybella following the clinical trial in which patients were randomly administered Kybella or a placebo for up to six treatments, and those who received the new injection experienced more frequent reductions in under-chin fat. Results can last up to two years.
The treatment is recommended only for individuals with consolidated fat deposits and fullness underneath the chin. It will not work for those with a lot of loose and hanging skin.
Kybella comes with specific risks such as swelling, bruising and pain. Moreover, precise targeting of the fat cells is crucial as the injection can destroy other types of cells such as skin cells if it is administered wrongly. The FDA stresses that only a licensed healthcare professional should administer Kybella. The ideal choice is a experienced cosmetic surgeon. With the right surgeon, you can expect effective fat reduction and visibly improved jawline contour, with minimal risk of complications.