According to American Society for Dermatologic Surgery, a double chin is an aesthetic concern affecting up to 68% of Americans. Submental fat or excess fat under the chin can occurs due to factors such as aging, weight gain, genetics, and posture. Fitness experts recommend many types of exercises to address the issue, but these do not work for everybody. Neck liposuction is the traditional method used to get rid of this submental fat, but it involves incisions and down time. The latest option, KYBELLA in NYC, is the first and only double-chin injectable treatment that can address this concern without surgery or downtime.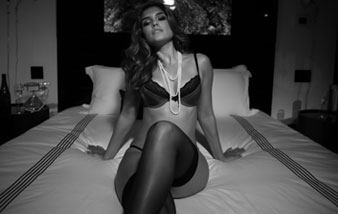 KYBELLA is the only FDA-approved injectable treatment to address a double chin. It is a synthetic form of naturally occurring deoxycholic acid that aids in the breakdown and absorption of dietary fat. The injection destroys the fat cells and so further treatment is not needed once you achieve your aesthetic goals. Performed by skilled surgeons, KYBELLA double chin treatment offers patients the same advantages as surgery but without the scarring and lengthy recovery time.
Proper pre-operative and post-care are important for optimal results. Though Kybella double chin treatment is non-surgical, patients often report pain, swelling, bruising, redness and numbness after the procedure. These side effects usually subside on their own, but recovery would be smoother and easier if you follow your surgeon's post-treatment instructions. Here are some tips to promote better results:
Washing your face properly before the appointment can help reduce the risk of infection.
Hold ice packs on the KYBELLA treated area gently for a few times during the initial 24 hours after the treatment.
Do not, touch, press, rub, massage, or manipulate the treatment area.
Sleep on your back and with head elevated for the next 3-5 days.
Avoid vigorous exercise and heavy weight lifting immediately after the treatment and for few days or weeks; resume such activities only when you feel comfortable.
Avoid direct sun and heat exposure for 3-5 days.
Take the pain medications prescribed by your surgeon to decrease discomfort.
Stay hydrated by drinking plenty of water and fluids.
Do not take steroids or other anti-inflammatory medications (aspirin, Tylenol, Advil, Aleve etc.) for 48 hours following treatment, to reduce the risk of bruising.
Your surgeon may recommend avoiding certain foods and supplements that may increase bleeding and bruising.
Avoid alcohol, caffeine, Niacin supplements, high-sodium foods, high sugar foods, refined carbohydrates, spicy foods and cigarettes as these items may contribute to increased swelling or irritation for at least 48 hours or a few more days post-treatment.
Avoid facials, chemical peels, laser treatments or other cosmetic treatments for 14 days after the Kybella treatment.
Keep your scheduled follow-up appointments.
Severe side effects such as facial muscle weakness, uneven smile, trouble swallowing, or nerve injury in the jaw should be reported to your surgeon immediately.
One treatment may not be enough to provide noticeable changes, especially for patients with more neck fat. Up to 6 treatments may be needed for optimal results. Adhering to a healthy lifestyle is the key to maintain results as there are possibilities that new fat cells can emerge with weight gain.
Today, more and more men and women are choosing KYBELLA in NYC to reduce chin fat and achieve a sculpted jawline without surgery. You may be a good candidate for Kybella if you are an adult 18 years or older with moderate to severe submental fat, and are relatively fit and healthy. To confirm your candidature for Kybella, schedule an appointment with an expert plastic surgeon in NYC. At a reliable AAAASF-accredited plastic surgery practice, you can expect compliance with the highest standards of care and patient safety as well as customized treatment and individualized care till complete recovery.