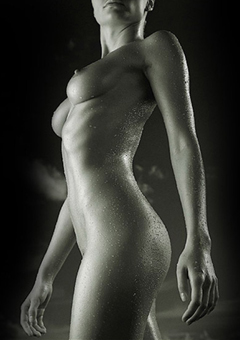 The demand for body contouring surgery is on the rise among men and women in NYC, especially among those who underwent weight loss surgery. Diet and exercise sessions alone may not always help obese people to shed considerable weight and restore their youthful figure. Many people in this group consider bariatric surgery to surgically remove the excess fat and shed the weight. Even when the surgery can help you shed weight, it may not be a comprehensive solution when it comes to achieving a shapely body. The hanging skin that is left after the surgery is a major concern and people feel down in the dumps when they don't get to enjoy the full benefits. And that is the reason why they choose to undergo body contouring treatment.
After bariatric surgery and massive weight loss, hanging skin is left around the face, arms, buttocks, breasts, abdomen, flanks, and thighs. To remove this skin and contour the body, you need the service of a plastic surgeon who is specially trained in the procedure. However, certain bariatric surgeons are performing the contouring along with the weight loss treatment and that is the reason why many are unsatisfied with the outcome. Only a qualified, trained and experienced plastic surgeon would know the important principles of body contouring procedures. This is absolutely necessary to ensure a safe and natural looking outcome.
The actual approach to body contouring treatment may vary with the surgeon. A typical procedure usually involves an upper body lift, lower body lift and medial thigh lift.
The first stage normally involves three distinct procedures such as a tummy tuck, lateral thigh repositioning, and gluteal augmentation.
A tummy tuck procedure would address the excess skin over the abdomen while gluteal augmentation would address the disproportionate derriere.
The second stage is typically a combination of upper arm lift and lateral chest wall contouring. To make the contouring of the upper portion complete, it is often done with breast lift for women, which removes excess skin and fat in the area and positions the nipples to a pleasing position.
The final stage may probably be an aggressive liposuction in the area of the medial thigh thus helping achieve a much smoother, firmer leg.
Choose the right plastic surgeon to perform body contouring in NYC and benefit from personalized solutions. A good surgeon will determine whether you are a candidate for the procedure and help you achieve a safe and optimal outcome.