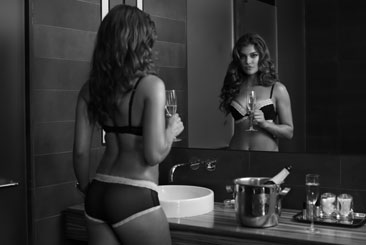 The recently published annual statistics report of the American Society for Aesthetic Plastic Surgery (ASAPS) has revealed the cosmetic surgery procedures performed by Americans in 2015. Interestingly, Americans spent more than 13.5 billion on surgical and nonsurgical procedures combined in 2015. A total of 1,912,468 cosmetic surgical procedures were performed in 2015, up by 7% from the previous year. The report includes detailed statistics on trends with regard to age, gender and more. Here we take a look at the top 5 cosmetic surgery procedures for women in 2015.
Liposuction: The popularity of this procedure has grown rapidly ever since it was introduced. The treatment is an ideal solution for men and women looking to get rid of the stubborn fat pockets in different areas. According to ASAPS, a total of 344,677 liposuction procedures were performed on women last year.
Breast Augmentation: For many American women, improving breast size and shape is an important aesthetic goal. Several FDA-approved breast implant options are available such as saline, silicone gel, gummy bear and IDEAL. According to the ASAPS report, a total of 305,856 breast augmentation procedures were performed in 2015.
Tummy Tuck: This procedure addresses a sagging and lax abdomen and results in a trimmer, firmer midsection. It can correct stretched or weak abdominal muscles due to aging, heredity, pregnancy, or prior surgery. In a leading plastic surgery practice in NYC, you can expect the surgeons to use advanced techniques such as Smartlipo Triplex, BodyTite and VASERlipo to perform the procedure. According to ASAPS, a total of 172,634 tummy tuck procedures were performed on women last year.
Breast Lift: The procedure addresses the sagging breasts and results in firmer, perkier breasts. A total of 148,967 breast lift procedures were performed in the country in 2015.
Eyelid Surgery: This treatment is performed to address the signs of aging around the eyes and thereby rejuvenate facial appearance. The procedure addresses loose and sagging skin that causes folds in the upper eyelid, bags and puffiness under the eyes, and wrinkled or drooping eyelids. A total of 139,012 women had this cosmetic treatment in the country last year.
If you are interested in any of these cosmetic surgery procedures, make sure you find an experienced and skilled right plastic surgeon in NYC to perform it. Choose an AAAASF-accredited plastic surgery practice for best practices in patient care and safety.