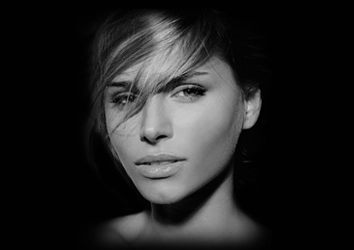 Nose surgery is one of the most popular facial cosmetic surgical procedures in the U.S. and the American Society for Aesthetic Plastic Surgery (ASAPS) ranked it among the top five in 2014. In addition to improving appearance, rhinoplasty can also set right breathing issues.
The procedure involves making cuts within the nostrils and sometimes, across the base of the nose. The plastic surgeon then reshapes the inner bone and cartilage to improve appearance.
Cartilage grafts help build up or straighten sections of the nose or to replace missing cartilage. Cartilage from the patient's ears or rib or bone from the skull is used to build better definition. The patient's rib cartilage is the preferred source of graft material as it is strong and plentiful. However, the use of rib cartilage to build up the bridge of the nose has come under criticism as it has a tendency to warp or become distorted, causing unevenness and asymmetry. Moreover, using rib cartilage was also thought to cause issues at the donor site, such as a collapsed lung and postsurgical scarring.
Now, a literature review recently published by JAMA Facial Plastic Surgery says that overall long-term complications rates are low when the patient's own rib cartilage is used. According to the report in Healio, the researchers independently searched the several reliable databases to collect notes relating to the nose surgery complications over the years to arrive at this conclusion. They evaluated the results of ten studies published during the period 1946-2013, which reported complications and donor-site issues related to autologous rib cartilage use in nose surgery.
The analysis covered a total of 491 patients
The studies were followed up for about 33.3 months
Data for 458 people in nine studies indicated an low warping and resorption (erosion) rates of 3.08% and 0.22%, respectively
For 414 patients, eight studies reported infection rates and the combined rate of infection of 0.56%
Graft displacement rates were reported by seven studies in 282 patients, with a 0.39% total proportion of displacement
291 patients in five studies reported rates of hypertrophic chest scarring (deposits of excessive amounts of collagen resulting in a raised scar)
In seven studies, revision surgery was reported for 304 patients with a combined revision surgery rate of 14.07%
While advising plastic surgeons to focus on reducing warping and hypertrophic chest scarring, the researchers concluded that complication rates are generally low when the patient's own rib cartilage is used for nasal surgery.