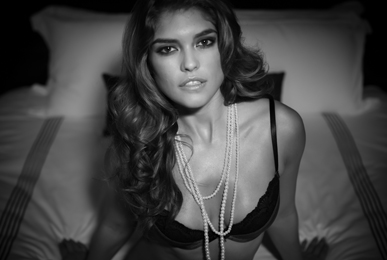 NYC Kybella, an FDA approved injection treatment, can effectively improve the appearance of a double chin. The significance of this innovative non-invasive procedure was revealed in a recent survey by Allergan plc. The survey found that both men and women consider double chin or submental fullness as a major cosmetic concern.
The submental space is located directly beneath the chin, and having excess fat in that area results in a second chin. Genetics, weight gain or aging can cause this cosmetic problem. The survey revealed that 55% of female respondents and 49% of male respondents are bothered the appearance of the area under the chin. They said the area under their chin negatively impacts their appearance. Upon evaluating photos and videos, 79% agreed submental fullness was more likely to be noticed in women than men.
Kybella, also known as ATX-101, is an injection that literally dissolves fat from the chin and improves the definition of the jaw line and neck. The active ingredient in Kybella is a non-human, non-animal formulation of deoxycholic acid that aids in the breakdown and absorption of dietary fat. This treatment can provide optimal results in six single treatments at intervals of no less than 1 month for the right candidate. It involves a maximum of 50 injections, 0.2ml each (up to a total of 10 ml) and spaced 1-cm apart.
This treatment comes with many benefits:
Procedure can be customized
Minimal swelling and bruising in the treatment area
Treatment sessions last for 15-20 minutes
No downtime
Anesthesia and bandages are not required
Permanent solution for a defined jaw line and neck
Patients can expect an improvement in the shape and appearance of their chin within four to six weeks. Going by the results of the survey, it can be concluded that patients would definitely experience an improvement in self-confidence and self-esteem after double chin treatment.
For safe procedures and optimal outcomes, it is important to get Kybella double chin treatment in an AAAASF-accredited NYC plastic surgery practice. Each individual differs in the level of the submental fat they accumulate and only a trained and experienced surgeon can determine the number of doses of Kybella required for treating the concern effectively.