More and more men and women opt to have a tummy tuck in Manhattan to address a flabby tummy and achieve a trimmer, tighter midsection. According to the latest American Society of Plastic Surgeons (ASPS) report, tummy tucks have made a comeback. The number of tummy tuck procedures saw a 2 percent surge in 2017, making it one of the top five most popular cosmetic surgical procedures.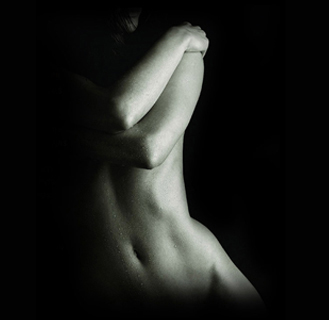 A tummy tuck can address saggy skin around the stomach which is usually caused by factors such as age, heredity, prior surgery, pregnancy and significant weight loss. Also called abdominoplasty, the procedure can remove unwanted fat and is usually recommended when diet and exercise cannot provide the desired results.
If you are considering a Manhattan tummy tuck, you should know what it can fix and cannot fix. This will help you approach the treatment with realistic expectations.
What a tummy tuck can do:
Remove extra fat: This life-changing procedure can remove excess abdominal fat or stubborn fat pockets. If you are a right candidate for the treatment, you can expect to achieve a new, flat abdomen, including a slimmer waistline and a more youthful figure. This can be a great confidence booster and set you to commit to a healthier lifestyle.
Remove extra, loose, sagging skin: The procedure can address saggy skin, a common problem in many people, especially in women after pregnancy and childbirth. Excess skin tissue is removed via an incision in the lower abdomen.
Repair separated and stretched abdominal muscles: Pregnancy and massive weight loss usually cause the abdominal wall to become lax. The surgeon will perform a detailed assessment to determine whether your flabby abdomen is due to muscle laxity and/or fat. A full tummy tuck involving a hip-to-hip incision can correct extensive muscle laxity. It can also correct C-section scars and stretch marks and restore your pre-pregnancy appearance.
Encourage a healthier lifestyle: This body contouring procedure encourages patients to commit to a healthier lifestyle to maintain their new look. Exercising regularly and eating healthily can help you maintain your toned abdomen.
Provide medical benefits: One study found that, besides providing aesthetic benefits, a tummy tuck can improve back pain and urinary incontinence, the two most common physical complaints by women after labor and delivery. It can also reduce the risks of medical conditions such as diabetes, fungal infections, heart and liver disease, and even heart attack.
What a tummy tuck can't fix:
Can't provide you an athletic or six-pack abs: The main goal of considering Abdominoplasty is to smooth out your abdomen, so this procedure doesn't create muscle tone or won't be able to highlight your abdominal muscles or give you an entirely new body.
Can't remove most stretch marks: The procedure can only eliminate stretch marks from excised skin. A tummy tuck cannot remove stretch marks around the abdomen, hips and thighs. Such stretch marks are usually caused when the skin cannot properly accommodate rapid growth, and the skin tears at a deep level. Your plastic surgeon can recommend other options to address stretch marks.
Can't help you lose weight: Tummy tuck surgery is not a weight loss procedure. In fact, surgeons advise patients to get as close as possible to their ideal weight before the surgery.
Can't prevent future weight gain and stretching of the skin: A tummy tuck cannot prevent future weight gain. Tummy tuck surgery should be performed only when you are at a stable weight as weight gain after the treatment can negatively impact the results. Fat can build up around the abdomen if you do not maintain a healthy, active lifestyle.
If you are considering a tummy tuck in Manhattan, choose an AAAASF-accredited plastic surgery practices with plastic surgeons who are experts in performing the procedure. Tummy tuck surgery is performed using different types of techniques and an experienced surgeon will carefully evaluate your concerns to recommend the one that will work best for you.