A double chin is a common aesthetic concern affecting men and women. Submental fat, which is the result of factors such as aging, genetics, poor posture and weight gain, is resistant to diet and exercise. Double chin reduction procedures such as chin lifts and liposuction surgery can address the concern effectively but, many people are hesitant to undergo these invasive procedures which surgical trauma, and long downtime and recovery. KYBELLA, an FDA-approved injectable, is a great alternative to invasive chin contouring procedures. Kybella double chin treatment in NYC can zap a double chin or submental fat with little downtime and significantly improves chin and neck contour.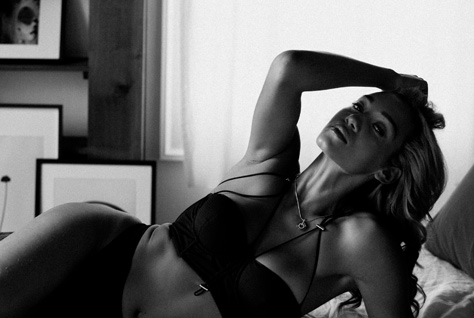 Kybella in NYC contains deoxycholic acid which helps break down submental fat. The treatment begins with marking the injection sites with a marker and ice packs or local anesthesia will be applied to numb the treatment site. Usually 20 or more injections are administered per treatment session. The injection dosage would depend on the size of the area treated. The acid gradually destroys the fat cells, which are metabolized by the body over a few weeks.
However, though this injectable comes with potentially fewer risks than surgery, it involves side effects such as bruising, numbness, and swelling in the treated area. These side effects are temporary and will usually subside within a few weeks. As with many other aesthetic treatments the potential risks and side effects of Kybella in NYC are largely reduced when the drug is injected by a skilled and experienced plastic surgeon.
As deoxycholic acid works to remove fat cells, there a slight burning sensation could last for up to a week. According to Allergan, the company that manufactures Kybella, the overall recovery timeline of Kybella is about 4 weeks. The initial swelling goes down in about 48 hours, but there could be minor swelling for up to two weeks. However, the time taken for the swelling to subside would depend on the dose a patient receives and their skin. Patients can go back to work in 2 days, but should avoid strenuous activities for the first 48 hours following the injections to reduce the amount of blood flow to the injected area as this may increase swelling and delay healing. Following your surgeon's post-op instructions can minimize Kybella swelling:
Applying ice or cold packs to the injection sites post your procedure
Wearing a chin strap as recommended by your surgeon
Avoiding heavy exercises for a few days after the treatment
Avoiding alcohol 24 hours before and after treatment.
Avoiding blood-thinning medications and supplements such as vitamin E, flaxseed oil, other oils high in omega-3 fatty acids, and so on.
Keeping your head above the heart. This posture helps elevate drains fluid from the area that might cause bruising and reduces pain and discomfort.
Taking an over-the-counter antihistamine prior to your appointment
Using over-the-counter pain medications to reduce pain and swelling after your treatment
Firmly massaging the area as tolerated
However, if your swelling persists before your next scheduled treatment, let your surgeon know.
Kybella double chin treatment in NYC needs only 15 to 20 minutes to complete. The number of sessions needed would depend on individual considerations. Generally, up to six treatments are administered to provide the optimal result, which will be visible in 2 to 4 sessions. A key benefit of this procedure is that results are long-lasting and no re-treatment is required.
If you are considering KYBELLA in NYC, schedule a consultation in an AAAASF-accredited plastic surgery center that has plastic surgeons who are trained and skilled in administering these injections. After determining your candidature for the treatment, a reliable plastic surgeon will develop a customized treatment plan to help you to safely achieve your goal of an improved chin profile. Follow your surgeon's instructions to speed the healing process and achieve superior results.