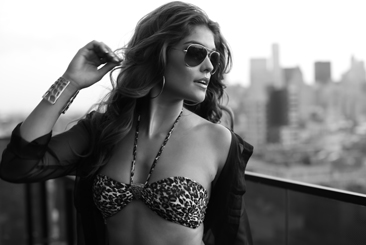 68% of Americans are bothered by double chin or submental fullness, according to a 2014 survey by the American Society of Dermatologic Surgery (ASDS). This is a condition that affects both men and women and has remained a difficult-to-treat aesthetic concern. Liposuction was traditionally used to correct double chin, but now Kybella, a new injectable is available that is proven to be effective. Also known as ATX-101, this injection is approved by the FDA and is therefore safe. Established plastic surgery practices in NYC are offering this advanced non-invasive treatment, which is the first and only approved non-surgical treatment to effectively correct this cosmetic concern. Kybella is nothing but the synthetic form of deoxycholic acid, which is a molecule that occurs naturally in the body and supports the breakdown and absorption of dietary fat.
When rightly administered, this ATX-101 injection provides a permanent fat zapping solution that literally dissolves fat. Individuals with moderate to severe convexity or fullness associated with submental fat can benefit from the treatment. Depending on the size of the area to be treated and how much fat is present, the surgeon would decide the number of injections needed per treatment. In normal cases, the procedure involves a maximum of 50 injections, 0.2 mL each (up to a total of 10 mL), and spaced 1-cm apart.
An individual getting the treatment can experience visible improvement in about 3-4 weeks. Those who wish for further enhancement in the outcome can opt for more treatment sessions. Experienced surgeons would advise to take up to 6 single treatments at intervals no less than 1 month apart to get optimal results. Here are some of the treatment benefits.
An in-office treatment session takes only about 15-20 minutes to get completed.
You can benefit from a permanent fat dissolving solution to a heavy neck/jaw line
No anesthesia and bandages involved in the treatment
Only minimal bruising, swelling, downtime and discomfort involved
Though the injection is effective, it has to be administered by a trained and experienced plastic surgeon to ensure safety and optimal outcome. He/she would safely administer the injections without damaging other cells in the skin, and also ensure that it is not given too close to the marginal mandibular nerve as the injury can result in an off-balance smile. Only the right candidate can experience an optimal outcome. A good surgeon would perform a comprehensive evaluation to find out if the candidate can benefit from the treatment. Individuals with consolidated fat deposits and fullness underneath the chin are ideal for the procedure. It is not advised for people who have a lot of loose and hanging skin.
Spend some time to research and find the right plastic surgeon in NYC to perform the Kybella treatment so that you can get the desired results and enjoy a pleasant treatment experience.