"Evidence Based Medicine: Liposuction" by Christopher T. Chia, Ryan M. Neinstein & Spero J. Theodorou – Journal Article on Liposuction Techniques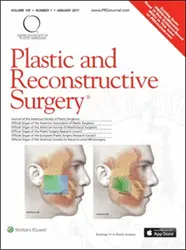 The January 2017 Volume 139, Number 1 Issue of Plastic and Reconstructive Surgery – Journal of the American Society of Plastic Surgeons featured the article "Evidence Based Medicine: Liposuction" by Christopher T. Chia, Ryan M. Neinstein & Spero J. Theodorou, that provides a literature supported overview on liposuction techniques with an emphasis on preoperative assessment, medicines used, operative technique, and outcomes. The authors highlighted current data regarding liposuction-related fields including autologous fat transfer and minimally invasive skin tightening.
The intended audience includes plastic surgery practitioners, residents, and other healthcare professionals interested in expanding their knowledge, all geared toward maximizing safety and patient outcomes in plastic and reconstructive surgery.
This article illustrates recent trends regarding adjunctive liposuction technology/techniques such as laser-assisted liposuction, ultrasound-assisted liposuction, radiofrequency-assisted liposuction, power-assisted liposuction, water-assisted liposuction; and separation, aspiration, and fat equalization (SAFELipo).
After studying the article, the participant should be able to
Review the appropriate indications and techniques for suction-assisted lipectomy body contouring surgery.
Determine pre-operatively possible "red flags"/symptoms in the patient history and physical examination that may signify an increased risk profile for liposuction.
Accurately determine the patient limits of lidocaine for safe dosing during the tumescent infiltration phase of liposuction.
Provide an introduction to adjunctive techniques to liposuction such as energy-assisted liposuction, and to determine whether or not the reader may decide to add them to his/her practice.
A systematic review of the relevant literature was also conducted with a practical approach – regarding patient workup, tumescent fluid techniques, medication overview, and operative technique that the reader may find clinically applicable. The article emphasized aspects such as fluid management, operative considerations, and medications in wetting solutions among other relevant details. The findings and study are discussed in the appropriate topic reviews.