Fractora™ - Radiofrequency Wrinkle Treatment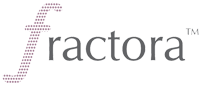 Hormonal changes and exposure to sunlight can affect the tone and texture of the skin, making it appear uneven, wrinkly and blotchy. bodySCULPT® offers Fractora™, the FDA-approved skin rejuvenation technology that can resolve these issues and result in radiant skin. This fractional radiofrequency (RF) treatment targets various selectable depths in the skin to improve fine lines, tone and texture, and restore its youthful appearance.
Developed to work with the BodyTite™ System, Fractora™ from Invasix provides dramatic improvements in skin tone, pigmentation and wrinkles by restructuring deeper tissue. This revolutionary radiofrequency-enabled handpiece is safer than other resurfacing treatments and can resolve superficial skin tone problems such as photo damage to deep textural concerns such as rhytids and tightening.
The most common areas of treatment are the lower eyelid, upper eyelid, smile lines, cheeks, mouth and neck.
Conditions that
Fractora
Can Effectively Treat
Wrinkles and lines around the eye, lip and chin area
Loose skin of the cheeks, jowls and neck
Wrinkles on the back of hands
Smoker's lips
Crow's feet
Acne scars
How Fractora™ Works
This innovative treatment produces more radiant skin by removing dead tissues (ablation) which promotes skin resurfacing. RF energy is delivered to the skin through an array of tiny pins to produce gentle, localized heat, helping to restructure collagen, rejuvenate the skin and improve its appearance. Results can be seen immediately with noticeable results appearing after two weeks*.
Fractora™ can be safely used to treat loose skin and acne scarring in darker skin types. The highlights of this skin rejuvenation treatment include
Safety
Optimal skin contraction
Quick healing
Reduced downtime
Less risk of side effects
To find out if Fractora™ by Invasix is right for you, schedule a consultation with our plastic surgeon. You can contact us at 1-800-282-7285 or by sending an email to info@bodysculpt.com.