Non-surgical/Non-invasive Butt Lift
If your goal is to get a rounder, perkier, and more defined bottom, there are exciting body-contouring options to help lift your butt, from non-invasive butt lift to invasive options. Have you heard about non-surgical Brazilian Butt Lift? It is an advanced option for buttock enhancement. At bodySCULPT® in Manhattan, NYC, we provide non-invasive butt lift as an alternative to the traditional Brazilian Butt Lift procedure.
Lift and Tone with InMode Evolve
Though traditional Brazilian Butt Lift cannot be performed as a totally non-invasive procedure, there are other body contouring and skin-tightening options that are non-invasive such as those performed using InMode's EVOLVE device. A non-invasive BBL may not provide more dramatic changes than that achieved with either implants or fat transfer. However, it can provide a rounder, youthful, and more attractive butt.
The next generation non-surgical body contouring, InMode EVOLVE utilizes radiofrequency energy for fat reduction, cellulite reduction, and skin tightening, ensuring excellent results. EVOLVE's innovative design deploys three proprietary technologies -TITE, TRIM, and TONE - allowing for customized treatment for a variety of body types.
EVOLVE TONE is a non-invasive hands-free workstation by InMode. Tone's 4 hands-free applicators target specific muscle groups to increase muscle strength and refine the look of the muscles.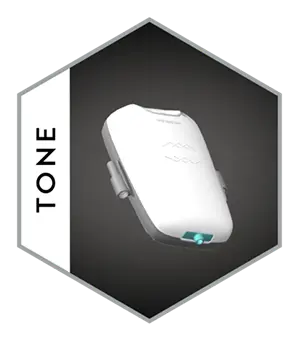 With this non-invasive buttock toning procedure, you see a unique lifting and tightening of the area. You can see a distinct improvement and the treatment itself is quite comfortable. The result is a tighter, more toned buttock.
Frequently Asked Questions
How Does EVOLVE TONE Work?
EVOLVE TONE works by emitting electrical muscle stimulation (EMS) to stimulate involuntary muscle contractions.
Who Is the Best Candidate for Non-surgical Butt Lift?
What Is the Treatment Time?
When Can I Return to Normal Activities?
Your treatment plan will begin with a consultation at bodySCULPT® in Manhattan, NYC, during which our plastic surgeon will discuss your aesthetic goals.
Whether you want Brazilian butt lift under local anesthesia or non-surgical butt lift in NYC, visit bodySCULPT®. We provide a wide range of procedures that can help you look and feel really good.
To get started, schedule your consultation at 1-800-282-7285 or send an email to info@bodysculpt.com.
Want to talk to us from the comfort and safety of your home? Use our virtual consultation facility.