BodyFX™ (formerly known as TiteFX) – Radio Frequency Assisted Body Contouring
Want to transform your body without surgery or downtime? BodyFX is an ideal solution!
Based in Manhattan, NYC, bodySCULPT® offers BodyFX™, a revolutionary noninvasive radiofrequency (RF) body contouring treatment for men and women. Our plastic surgeons are experts in using this innovative technology (previously known as TiteFX) to provide* beautiful body shaping results.
This radiofrequency treatment can both permanently kill adipose tissue and tighten the skin.
BodyFX™ treatment
Melts away the fat
Contours the body
Tightens lax, sagging skin
Improves the appearance of cellulite or dimpled skin
A great alternative to traditional invasive liposuction, BodyFX targets problematic fat tissues and helps you achieve superior body contouring results with minimal discomfort and downtime. This radiofrequency procedure is the perfect option to contour areas such as the abdomen, back, love handles, hips, and thighs. As fat is permanently eliminated, the treatment provides long-lasting results.
BodyFX — Precise Body Sculpting and Long-lasting Results
BodyFX is an FDA-approved body contouring workstation from InMode that uses A.C.E. (Acquire, Control, Extend) technology to optimize peak energy. Radiofrequency energy distributes heat to the skin and underlying fat, heating the tissues and making them contract. The vacuum and controlled energy pulses work together to provide attractive body contouring outcomes.
The treatment involves weekly sessions over an eight-week period. The skin's surface will feel smoother and softer immediately after a session and outcomes improve after the first few treatments. Any redness and warmth in the treated area will subside within a few hours.
Our surgeons can provide BodyFX as a "lunch time" procedure to help you get a smoother-looking skin with zero downtime.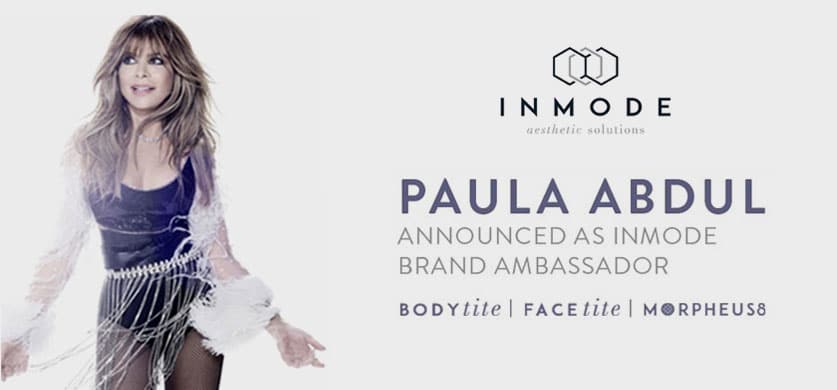 International Pop Icon, Paula Abdul has been announced as brand ambassador for InMode, the medical device company that has invented innovative technology for minimally invasive aesthetic treatments. Paula is bringing her renewed feeling of confidence and self-assurance to others who want the same benefits. Dr Spero Theodorou is also Inmode's Chief Medical Officer responsible for the development of all InMode procedures, clinical studies and training.
Skilled and Experienced NYC Plastic Surgeons
Our plastic surgeons have extensive experience in body sculpting using advanced technologies. At your initial consultation, a basic assessment will be done to confirm your candidature for BodyFX treatment. Based on your specific aesthetic goals and other factors, our surgeon will determine the number of sessions required to help you achieve the desired results.
Choosing our AAAASF-accredited practice for this RF-assisted body contouring procedure comes with many benefits:
Minimal discomfort
Reduced risk of complications
No downtime
Long-lasting results
Improved and smoother body contour
To schedule a consultation or to learn more about how the BodyFX body contouring procedure can help improve your appearance, dial 1-800-282-7285 or send an email to info@bodysculpt.com.