Love handles – the excess fat that builds up on either side of the hips – is a common aesthetic concern. A flabby waistline and hip area can make you look awkward in body hugging clothes. Age, diet, sleeping disorders and lack of exercise are the usual reasons for development of love handles. The good news is that there are simple and effective ways to get rid of love handles.
Check out the infographic below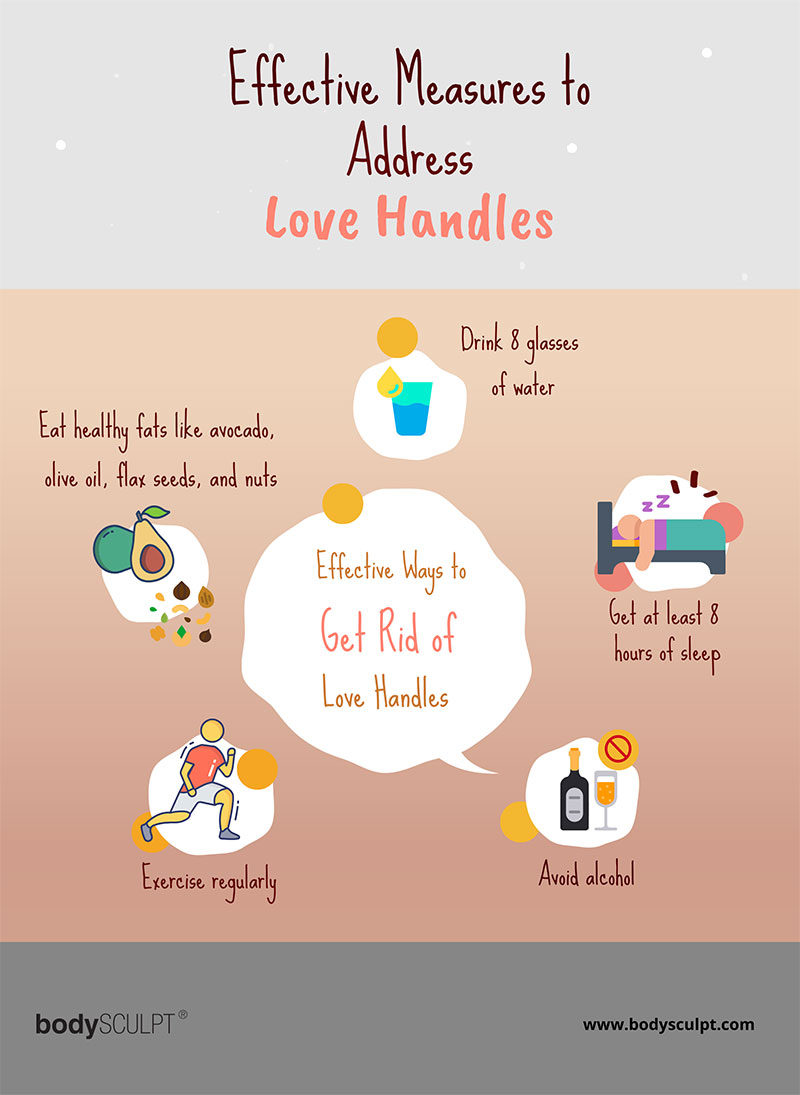 Other Ways to Resolve Love Handles
Avoid sugary foods: Avoid sugary foods like candies, cookies, cakes, desserts, and so on
Consume fiber-rich food: Eat fiber rich foods like beans, nuts and so on as they keep you full for a long time
Weight lifting: This is the best activity to reduce body fat and tone the body
Manage stress: Stress affects physical and mental wellbeing
Increase protein intake: This will help you maintain your weight once you reach your goal.
Love handles take time to develop and don't usually go away soon. You need to put in effort and diligently follow a healthy lifestyle to lose those troublesome pockets of fat. Take care not to overdo things. It needs time, patience and consistency to reach your goal. Liposuction can help with stubborn love handles, but consider the treatment only when diet and exercise don't work.