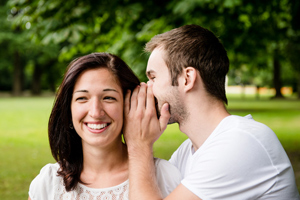 Good hearing is very important in a person's life. Healthy hearing allows us to communicate well, which is the basis of many positive things in one's life. It is necessary to understand that hearing loss not only affects you physically but can also have an impact on your emotional, physical and social wellbeing.
Many people come to know about their hearing loss very late in life, which might have already created a lot of problems. Some don't even bother to correct it even if they become aware of the hearing impairment. If left untreated, it can lead to a number of problems such as developing a negative attitude, anger and irritability, depression, stress, fatigue and tension. Some people may even have trouble remembering things or following directions, and this can eventually lead to lower job performance, as well.
Hearing loss is not just the problem of the elderly as it can occur with every age group. It is very important to detect this issue on time in children as healthy hearing is vital for language development and learning skills. Similarly, youngsters and the elderly can watch out for signs of hearing loss.
Hearing loss is now the third most common health condition in the United States but it is not given enough attention. Many studies have made it clear that hearing fitness is something that needs to be taken as seriously as eye care. It is important to have your hearing checked regularly to experience a better quality of life.
Many people tend to avoid hearing aids because they are often seen in a negative light. However, it is better to get a hearing aid if you really need it considering the potential impact hearing loss can make on your life, relationships, and even cognitive health.
Restoring your hearing sense will reduce the effects of frustration, social phobias, and other related issues. The positives that come your way include increased self esteem, ability to concentrate, and overall physical wellbeing.