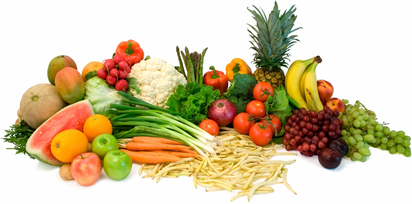 The right blend of exercise and diet is necessary to maintain your health. When it comes to breast health, knowing about the diet dos and don'ts can really have an impact on how effectively you can manage or fight diseases such as cancer. Here are some dietary tips for optimal breast health.
Dietary Dos – Things to Include
Include as many fruits and veggies as possible in your daily diet – this is important for your overall health as well as breast health.
Any variety of beans or legumes should be included in your daily diet plan.
Including 100% whole grain breads and cereals can help maintain breast health.
When it comes to fat, choose extra virgin olive oil in moderation.
Have Omega 3 fats regularly – this is found in oily fish, omega 3 eggs, walnuts, ground flaxseed, wheat germ, and whole soy foods.
Have freshly brewed, unsweetened green tea regularly instead of sugary drinks.
Include more protein in your diet with foods like fish, shellfish, poultry, low-fat/skim dairy products, nuts/seeds, beans, whole soy foods, and omega 3 egg
Drink plenty of fresh water.
Dietary Don'ts – Things to Avoid
Limit alcohol intake to one drink or less daily.
For better breast health, restrict the intake of white flour products, white potatoes, white rice, and sugar/sweets.
Limit consumption of saturated fats. Avoid red meat, whole dairy products and butter. Limit the intake of red meat to 2 servings or less weekly.
Avoid trans fats such as stick margarine and processed foods with hydrogenated oils.
Restrict intake of sweet processed beverages such as soda, fruit drinks and sports drinks.
Research reports highlight the power of certain food stuffs to battle cancer cell growth. These include plums, peaches, walnuts, broccoli, salmon, olive oil, parsley, coffee, pomegranates, mushroom and beans.
Good nutrition and weight management with exercise and diet control are crucial to cut breast cancer risks. According to an article published in The Telegraph last year, trials on 2,400 women treated for breast cancer found that, after a decade, death rates were almost 70 per cent lower among those with some of the deadliest cancers who had lost weight.