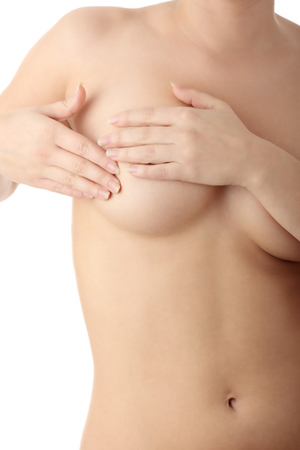 A new study on breast cancer survivors has found that this group had more of a chance to gain weight at a higher rate than their cancer-free peers. The report says that cancer survivors with a family history of the disease, including those who carry BRCA1 and BRCA2 gene mutations, gained more weight than cancer-free women over a period of 4 years. This was especially noted among those who were treated with chemotherapy.
This finding is quite alarming as earlier studies also had pointed out that cancer survivors who gained considerable weight are more at risk of having their cancer return. Researchers noted that when the weight gain is 11 pounds or more, there may be a higher risk of developing cardiovascular disease.
The study involved reviewing a baseline questionnaire and a follow-up one that was completed after four years by 303 breast cancer survivors and 307 cancer-free women. The participants completed a baseline and at least one follow-up questionnaire during the period 2005 to 2013. One-quarter of the participants involved were premenopausal. The observations are as follows:
Breast cancer survivors gained considerably more weight, around 3.6 pounds on average compared to the cancer-free women.
In the group, 180 survivors were diagnosed with cancer during the last 5 years of the study period and 37 of them (21 percent) gained at least 11 pounds over a 4-year period compared to their cancer-free peers.
Only 35 of the 307 (11 percent) cancer-free women were seen to have gained considerable weight.
The weight change findings were the same after considering factors associated with weight gain such as extent of physical activity, advancing age and move to menopause.
Women who completed chemotherapy within five years of the study were 2.1 times as likely as cancer-free women to have gained at least 11 pounds during the study.
A high incidence of overweight women was found in the group of 303 breast cancer survivors and 307 cancer-free women who had a family history or inherited tendency for breast cancer, including women who carry BRCA1 or BRCA2 gene mutations, with 46.9% of cancer survivors and 55.1% of cancer-free women who were overweight or obese.
Breast cancer survivors who were diagnosed within 5 years before their baseline weight measurement, and who had invasive disease and cancer cells deficient in receptors for estrogen were found to have gained 7.26 pounds more than cancer-free women.
Statin users among breast cancer survivors who had chemotherapy also gained an average weight of 10 pounds more than cancer-free women who used statins and survivors and cancer-free women who did not use it.
The researchers found that there may be a weight gain associated with treatment of cancer, especially in women having chemotherapy and women diagnosed with estrogen receptor-negative, invasive cancers.
However, the exact reason for weight gain is not yet clearly known. This study also supports the body of evidence that chemotherapy can lead to weight gain in cancer survivors. Some scientists think that chemotherapy increases inflammation and insulin resistance, which in turn disrupts metabolism and results in weight gain. Also, these people may be less active physically, which can contribute to increase in weight. Further studies are needed to throw more light in this regard. So breast cancer survivors including those with a family history of the disease can be advised to monitor the weight gain and if anything unusual is noted, meet their physician for any extra guidance.