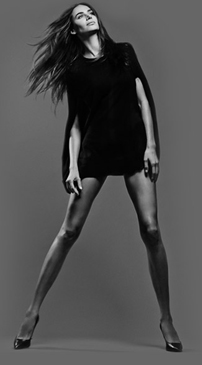 Implant-based calf augmentation is the conventional procedure for improving the appearance of the legs and correcting discrepancies in appearance between legs due to deformities, infections, or trauma. According to a new study published in the Aesthetic Surgery Journal, the official publication of the American Society for Aesthetic Plastic Surgery (ASAPS), calf augmentation and reshaping with fat grafting is a better option as it provides many benefits over the traditional method. The main points of the study are as follows:
The researchers evaluated 13 patients who underwent calf augmentation and reshaping with autologous fat grafting over a 5-year period.
Ten of the patients chose to undergo bilateral calf augmentation, and three cases were performed for congenital leg discrepancies.
Fat grafts for the procedure were taken from a number of areas such as the abdomen, lateral thigh, medial thigh, waistline, flanks, upper back, and hips.
The patients also underwent liposuction at the knee to improve contour regardless of the site from which fat was harvested.
An average of 157 cc of separated fat was transferred per leg, with about 60% and 40% transferred into the medial and lateral calf, respectively.
Four patients (31%) who wanted more volume had a second round of autologous fat injections.
At an average of a 19.6 months of follow-up, durable augmentation and enhancement in calf contour was acknowledged in comparison with standardized preoperative and postoperative photographs.
A local anesthetic was injected prior to the fat transfer procedure in order to utilize the least amount of effective anesthetic volume. This also helped to precisely place the fat into the muscle, enabling less sedation and speedy postoperative recovery.
The corresponding author of the study says, "Autologous fat augmentation offers a number of advantages over calf implants, including liposuction in adjacent areas to improve calf contour, smaller incisions, additional augmentation through subsequent fat grafting, durable results, lack of foreign body reaction, and precise patient-specific adjustments not possible with off-the-shelf implants."