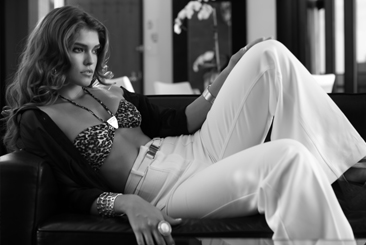 The recently published statistics of the American Society of Plastic Surgeons (ASPS) has revealed the top five cosmetic procedures of 2015. The report shows an overall increase of 2% increase in the total procedures performed over 2014. As in previous years, breast augmentation clinched the top spot. This is followed by liposuction, nose reshaping, eyelid surgery and tummy tuck. In the case of cosmetic minimally-invasive procedures, Botulinum Toxin Type A is in the top spot, followed by soft tissue fillers, chemical peel, laser hair removal, and microdermabrasion.
Here is a summary of the trends in cosmetic procedures in 2015 as indicated by the ASPS report:
A total of 279,143 breast augmentation procedures were performed in 2015, which is 2% down from 2014 and 31% up from 2000.
222,051 people performed liposuction in 2015 – 5% up from 2014 and 37% down from 2000.
217,979 men and women had nose reshaping surgery last year, which was surprisingly the same as in 2014, but 44% down from 2000.
A total of 203,934 eyelid surgical procedures were performed – 1% down from 2014 and 38% down from 2000.
Facelift surgery lost its spot in the top 5 and was replaced by tummy tuck with 127,967 procedures, which was 9% up from 2014 and 104% up from 2000.
A total of 6.7 million people had Botulinum Toxin Type A injections in 2015, which marked a 1% increase from 2014, but was 759% up from 2000.
About 2.4 million soft tissue fillers were performed in 2015 – 6% up from 2014 and 274% up from 2000.
Chemical peels stand third in the list of minimally-invasive treatment with total of 1.3 million procedures in 2015, up 5% up from 2014 and 14% from 2000.
Laser hair removal bagged the fourth spot with 1.1 million procedures and saw no change from 2014, but with an increase of 52% from 2000.
The demand for microdermabrasion fell 9% from 2014 and 8% from 2000.
The ranking of the minimally invasive treatments remained unchanged in 2014 and 2015. In the cosmetic surgical procedure category, tummy tuck entered the top 5 in 2015, outdoing facelift surgery. One notable trend is that other types of lifts are surging. The ASPS report shows that during 2000-2015, there has been considerable growth in breast lifts (up 89 %) buttock lifts (up 252%), lower body lifts (3,973 %) and upper arm lifts (up from 4,959%).