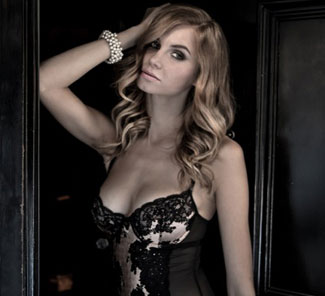 Used in both aesthetic and reconstructive procedures, fat transfer is one of the most requested aesthetic surgical techniques today. Fat transfer in Manhattan involves using the patient's own fat to enhance specific areas of the body to improve visible signs of aging and several other concerns. In some cases, fat transfer can also be used instead of derma fillers with more effective, longer-lasting results. A Brazilian butt lift (BBL) uses a combination of liposuction and fat-grafting to enhance a woman's derriere. Composite breast augmentation in NYC combines implants with fat transfer to provide a softer and more natural look and feel.
According to a new study by market intelligence firm Fact.MR, the autologous fat grafting market is expected to record a CAGR of ~14% over the period 2019-2029. The study, "Autologous Fat Grafting Market Forecast, Trend Analysis & Competition Tracking – Global Market Insights 2019-2029," reported that the demand for autologous fat grafting procedures accounted for the revenues worth US$ 317 Mn in 2018.
Fat transfer is a natural solution that involves harvesting excess fat from one area of the patient's body and using it to improve another area that needs enhancement. While the fat removed during body contouring cannot be transferred from one person to another, it can be moved to another area of the patient's body. The procedure can smooth out wrinkles and improve areas that loose volume with aging, by transferring fat from one part of your body to another. It is a safe, well tolerated procedure that produces natural-looking results if performed by expert plastic surgeons. Three popular cosmetic surgical procedures that use fat grafting are: fat transfer buttock in NYC (buttock augmentation), composite breast augmentation, and facial fat transfer. The right candidates can expect to achieve superior outcomes.
The Fact.MR study notes that the increasing social acceptance of aesthetic cosmetic procedures and continued preference for the use of non-invasive aesthetic techniques in skin rejuvenation are driving the growth of the autologous fat grafting market. According to the study, the key factors that make autologous fat grafting continue to garner traction as a viable replacement for invasive cosmetic surgery methods are:
High consumer demand for younger, fuller skin – with minimal skin invasion
Advantages of fat grafting procedures such as quick recovery with lesser allergic risks and reduced downtime.
Rise in the application of liposuction systems in autologous fat grafting, due to their capability to successfully reduce surgeon fatigue as well as the delivery of a safer and precise solution.
Celebrity endorsements have been significantly instrumental in easing the social stigma surrounding cosmetic procedures, and thereby uplifting prospects of autologous fat grafting.
Autologous fat grafting procedures represent an interesting outlook owing to its regenerative properties.
The market research report also identified the challenges that can restrain the growth of autologous fat grafting market as follows:
Potential risk of the injected fat getting reabsorbed by the body, and subsequent loss of some or all of the breast volume over time
Concerns pertaining to the ability of certain fat cells to stimulate cell growth
Fat injected into the breast area may cause pain, pus formation, and related symptoms and lead to necrosis (damage of breast tissue)
North America is anticipated to remain the leading market for autologous fat grafting during the forecast period and Latin America's market is anticipated to witness ~17% CAGR through 2029.
The Fact.MR study segment the Global Autologous Fat Grafting Market by product type, application and end user.
By Product Type:
Integrated Fat Transfer Systems
Aspiration and Harvesting Systems
Liposuction Systems
Fat Processing Systems
De-Epithelialization Devices
Accessories

Fat Injection Cannulas
Fat harvesting cannula
Luerlok infiltrator cannulas
Cannula connectors & single use fat transfer
Tubing sets
By Application:
Breast Augmentation
Buttock augmentation
Facial fat grafting
Hand Rejuvenation
Others
By End-User:
Hospitals
On-site clinics
Plastic surgery centers
The study identifies Allergan, MicroAire, Alma Lasers, and Human Med as the key market players that account for a whopping 80% share in the revenues of autologous fat grafting market.