If you are aiming to get in shape for the summer with a tummy tuck in Manhattan or any other body contouring procedure, winter is the best time to have it. Whether it's to rid of love handles or tone your arms and thighs, taking advantage of the off-season can help you achieve your goals effectively.
Though body contouring procedures are in demand throughout the year, NYC plastic surgeons report that they see more patients in the winter months. Winter is a great time for body sculpting as the off-season gives you plenty of time to recover and show off your results when the beach season arrives.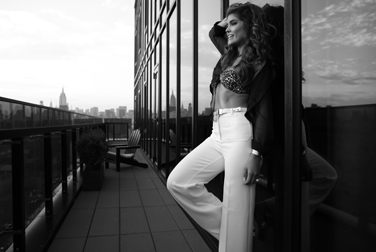 An article from The Aesthetic Channel notes, "Body contouring patients who have surgery during summer months are nearly 2.7 times more likely to suffer surgical site infections than those who go under the knife in winter. That makes season the strongest risk factor for surgical site infections post body contouring surgery, according to a retrospective cohort study in Plastic and Reconstructive Surgery of 602 patients who had lower and upper body lift, abdominoplasty, breast reduction, mastopexy, brachioplasty or thigh lift".
Considering the "off-season" for body contouring treatment comes with several benefits:
Plenty of time to choose the best plastic surgeon for your procedure: The American Board of Cosmetic Surgery points put that the most important factor when it comes to getting optimal results for any procedure is having it performed by an expert. The off-season gives you plenty of time to explore your cosmetic enhancement options and also consult multiple cosmetic surgeons so that you can make the best choice.
Choose the most suitable procedure date: When you plan ahead, you can choose from various procedure date options. This is important as plastic surgeons' schedules tend to get booked quickly during the holiday season.
A great reason to stay at home: If you have a stressful job, winter vacation is the right time to have plastic surgery as it is the perfect opportunity to stay at home and recover. Make sure to choose a plastic surgeon in your area so that you can easily keep follow-up visits.
Ensures time for full recovery: Relaxing, stress-free recovery and plenty of rest is crucial for the success of any plastic surgery procedure. Generally, liposuction in NYC would require you to take at least a couple of days off from work. Winter is the right time for any plastic surgery as you can stay indoors and recover smoothly.
Most people are able to out in public comfortably and confidently within a week or two after most procedures. However, even with non-surgical treatments, results continue to improve even after you're back to full activity. For instance, full visible results after liposuction or eyelid surgery might take about 3 months, 6 months after a Manhattan tummy tuck or facelift, and about 3 to 6 months after breast augmentation.
Winter clothing hides incisions and scars: During the winter season, the sun is not as intense as in the summer months. However, exposure to the UV rays can cause a healing scar to turn dark and make it more noticeable. You can cover your plastic surgery scars, marks or garments with layers of clothes when you go out. Winter clothes protect delicate skin and also conceal any areas of redness or bruising.
Cosmetic surgery is also a popular holiday gift. This is the perfect time to give loved ones time to pamper themselves. Spouses can gift each other a plastic surgery procedure. You can also consider giving yourself a treat and choose to undergo a procedure of your choice. And the holidays give you enough time to relax, rest, and recover.
Regardless of whether you are looking to have liposuction or tummy tuck in NYC, choose an AAAASF-accredited plastic surgery facility. Such facilities have surgeons who are experts in using the latest technologies and can provide patients with the best results.