Advanced medical technology now enables you to achieve a youthful appearance via skin remodeling, excess fat removal and muscle toning without surgical intervention or downtime. According to the American Society for Aesthetic Plastic Surgery, in the year 2018 non-invasive procedures grew at an impressive rate of +9% with over 3.3 million procedures performed. Patients continue to pursue non-invasive treatments that improve their beauty and skin quality without the downtime and associated risks of invasive procedures. However, not all non-invasive body contouring procedures can remodel the skin, target adipose tissue and tone the muscles in one go. Here comes the next generation of non-surgical, hands-free technology – EVOLVE by InMode – designed to improve the skin quality, target adipose tissues and tone the muscles – all in one platform without surgical intervention or downtime.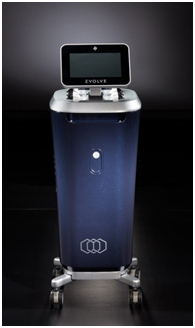 Evolve is cleared by the FDA, and this advanced cosmetic surgery utilizes unique bipolar technology for delivering RF energy and electromagnetic pulses to treat even larger body areas. According to InMode's press release, Dr. Erez Dayan, a plastic and reconstructive surgeon, opined that "The Evolve platform is clinically the most effective solution available for the treatment of skin, fat and muscle. With the great results that are achieved, we see high levels of patient satisfaction."
Evolve is InMode's formal entry into the hands-free market and is founded on a unique three-dimensional approach to tissue remodeling. Its innovative design deploys three proprietary technologies -Tite, Trim, and Tone – allowing for customized treatment for all body types. Treatments provided using all 3 technologies are absolutely non-invasive.
Evolve Tite: This body and skin remodeling treatment delivers an innovative aesthetic solution to rejuvenate your skin. It is a quick and easy treatment that can be done over lunchtime in the comfort of a treatment room. EVOVE TITE was developed based on the clinical success of the proprietary A.C.E. (Acquire, Control and Extend) technology.
Evolve Trim: An innovative solution designed specifically to reduce the appearance of cellulite, Evolve Trim is a quick and easy alternative to liposuction which will reshape your body. A combination of radiofrequency energy, deep tissue heating, and vacuum design provide optimized results.
Evolve Tone: This unique treatment is designed specifically to enhance muscle strength, shape and tone your body without surgery or downtime. Evolve Tone emits electromagnetic energy to stimulate involuntary muscle contractions and is a safe procedure for achieving sculpted muscles.
More questions and answers on Evolve
One of the major advantages of these non-invasive body contouring technologies – Evolve TITE, TONE or TRIM – is that there is absolutely no recovery period or downtime associated with them. Patients can return to normal activities immediately after this quick and painless treatment. Redness and warmth in the treated areas are common, which will subside after a few hours.
bodySCULPT®, a leading plastic surgery practice in Manhattan, New York City (NYC) is one of the first plastic surgery centers in the U.S to introduce Evolve technology. Dr. Theodorou Chief Medical Officer at Inmode is also responsible for the development of all of InMode's procedures, clinical studies and training. bodySCULPT® plastic surgeons, Dr. Christopher Chia who have co-authored Emerging Technologies in Face and Body contouring are experts in body contouring technique. These doctors are among the best plastic surgeons in New York City and ensure effective treatment tailored to individual patient requirements.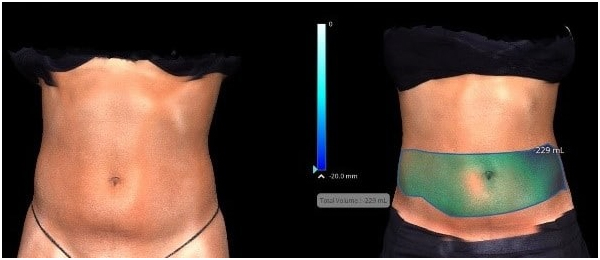 Evolve provides the highest quality of aesthetic treatments available. It is the ultimate in medical grade body contouring technology. If you are considering Evolve in NYC, then choose an AAAASF-accredited plastic surgery practice that provides the service of expert and well-trained plastic surgeons in this procedure. Such surgeons can provide you with all the information regarding the procedure and determine whether you are a candidate for the same.