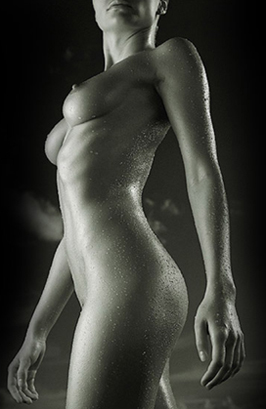 Today, women considering breast augmentation in a professional Manhattan plastic surgery practice can choose from a wide variety of implants in various sizes and shapes. Here are the popular FDA-approved breast implant models available today:
Saline Implants: This type of implant requires only small surgical incisions for placement. They are filled with a sterile saline solution after they are inserted in the breast pocket. These implants may show ripples in certain areas of your breasts, but a rupture is easier to detect as if there is a leak, their size will visibly decrease over time. Also, if the saline solution leaks, it is easily absorbed by the body.
Silicone Gel Implants: These implants come prefilled with silicone gel and need a larger incision to place. Augmentation with these implants can result in a more natural looking outcome. However, rupture is more difficult to detect and an MRI scan is recommended every two years to check whether they are intact.
Gummy Bear Implants: This is a relatively new development in the breast implant technology. This fifth generation silicone breast implant is more stable and matches the shape of the natural breast. It provides more fullness to the bottom of the breast. This high-strength silicone gel implant also offers best possible proportions and increased longevity, and comes with less scar tissue and capsular contracture.
IDEAL IMPLANT: These implants come with a unique design that features multiple silicone shells within an outer shell. The device is filled with saline using two valves. Its internal structure controls movement of the saline. Chances of folding and wrinkling are minimal and risks of implant rupture and deflation are also less with this unique multilayered option.
Breast augmentation can enhance your self-image and self-confidence. However, if you're considering the procedure, consult a plastic surgeon with expertise in the field. The right surgeon will provide satisfactory answers to all your questions about the surgery, and explain what it involves, including possible risks, complications and follow-up care. With an experienced surgeon, you can expect optimal outcomes that enhance your overall appearance.