Loose, sagging skin is an aesthetic concern for many people. The quest for safe and efficient technology to address this issue ended when InMode came out Evolve Tite – an innovative, non-invasive option designed to specifically reduce the unsightly appearance of loose, sagging skin. One of the proprietary technologies of InMode EVOLVE treatment in NYC, Evolve Tite is a hands-free aesthetic solution that can tighten sagging skin in multiple areas and reshape your body. As in the case of most aesthetic treatments, one question that patients ask their plastic surgeon at the consultation is: "how many sessions of EVOLVE Tite would I need to get optimal results".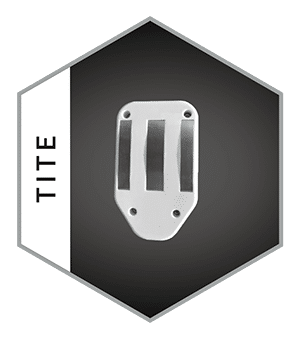 EVOLVE Tite is a quick and easy alternative to surgical procedures for tightened skin, decreased cellulite, and a more aesthetically pleasing body shape. NYC plastic surgeons recommend weekly sessions of 30-60 minutes over a six to eight-week period to obtain the desired outcomes. This non-invasive modality can treat multiple body areas such as thighs, abdomen and arms simultaneously, to remodel tissue and make your body look sleeker, slimmer and more proportionate. Most patients see gradual improvements in the treatment area after the first few sessions.
Evolve Tite leverages clinically proven radiofrequency technology to provide uniform and volumetric heat to the skin's subdermal layers. Developed based on the clinical success of the proprietary A.C.E. (Acquire, Control and Extend) technology that targets areas deep within the skin to ensure that no areas are under, or over-treated, Evolve Tite maximizes results and leaves a more natural looking you. One of the highlights of this skin remodeling procedure is that it can help you achieve your goals without scalpels, stitches or a long recovery time or downtime. It provides the appearance you've always wanted by minimizing loose, sagging skin and by improving the appearance of your skin.
Individuals seeking a non-invasive option to address skin laxity in a single area or multiple areas are good candidates for this treatment. EVOLVE Tite is safe and your plastic surgeon can adjust the treatment progressively to your comfort level. The device comes with a Patient Call Button, making it easy for you to pause the treatment at any time, so that adjustments can be made to maximize your comfort.
EVOLVE Tite patients can expect a warming of the skin similar to a hot stone massage during the treatment. This is due to the radiofrequency penetrates the dermal layers where patients typically notice a reduction in the folds of the skin leading to a change in appearance. Textural irregularities will even out and sagging skin will appear more toned. The slight redness and warmth that occurs in the treated area will subside after a few hours.
This next-generation body sculpting procedure is painless, safe and comfortable and can be customized to address your specific needs. It can be done during your lunch time, and as As there is no recovery period or downtime, you can return to routine activities immediately.
bodySCULPT is one of the first plastic surgery centers to introduce InMode Evolve treatment in NYC. Choosing this AAAASF-accredited plastic surgery practice in Manhattan will allow you to benefit from the services of surgeons who are experts in performing radiofrequency-assisted cosmetic procedures, including InMode's innovative technologies.