Influenced by celebrity selfies on Instagram and other social media platforms, many women yearn for a rounder, perkier, and more defined backside. The Brazilian Butt Lift (BBL) is designed to help them achieve this goal. BBL can be an invasive procedure under general anesthesia or a minimally-invasive procedure under local anesthesia. Today, NYC plastic surgeons are offering a third option – a non-invasive butt lift using InMode EVOLVE Tone. While this option may not provide dramatic changes, it is considered a feasible alternative to conventional BBL.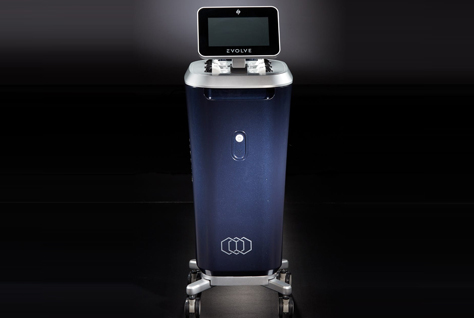 The Brazilian Butt Lift in NYC helps patients achieve two goals simultaneously: it removes unwanted fat from areas of the body such as the waist and thighs and relocates it to the butt area, helping to achieve their dream hourglass figure and a plump, perky derriere. The idea underlying the non-invasive butt lift is to lift or enhance the derriere using InMode's EVOLVE, a non-invasive hands-free workstation. This next generation non-surgical body contouring modality utilizes radiofrequency energy for fat reduction, cellulite reduction, and skin tightening, and provides great results.
EVOLVE's innovative design deploys three proprietary technologies – TITE, TRIM, and TONE – allowing for customized treatment for a variety of body types. EVOLVE TONE is used to perform the non-invasive butt lift. Tone's 4 hands-free applicators work by emitting electrical muscle stimulation (EMS) to stimulate involuntary muscle contractions. It targets specific muscle groups to increase muscle strength and refine the look of the muscles to provide a rounder, youthful, and more attractive butt.
One of the major benefits of this non-invasive butt lift over the minimally-invasive and traditional butt lift is that it is a quick, painless treatment that requires no recovery time. During a non-surgical butt lift procedure, patients can rest comfortably and relax during the treatment. They can return to their normal activities immediately after the procedure. Slight redness and warmth in the treated area is quite normal and will subside after a few hours. The treatment is done in 4 sessions of 30 minutes each and performed over a two-week period.
Though a non-invasive BBL may not provide the dramatic changes achieved using implants or fat transfer, Evolve Tone can lift and tone the buttocks in a unique way. Ideal candidates can expect to achieve tighter, firmer buttocks.
The latest annual statistics report of the American Society of Plastic Surgeons reflects a surge in demand for buttock augmentation using fat grafting by 17% from 2018, with a total of 28,076 procedures performed during the period. It is believed that one of the major reasons for the growing demand for the Brazilian Butt Lift in NYC might be due to the fact that it can be performed using local anesthesia. Invented by plastic surgeons Drs. Spero Theodorou and Christopher T. Chia of bodySCULPT in NYC, the Brazilian butt lift under local anesthesia (BBLULA) is a safer option compared to BBL under general anesthesia, because local anesthesia presents minimal complications or risks for the patient. BBLULA is a relatively short procedure that allows patients to remain awake throughout the procedure, heal faster, and get back quickly to their normal routine.
If you are considering a non-surgical butt lift in NYC, schedule a consultation in an AAAASF-accredited plastic surgery practice that offers this option. Experienced surgeons will evaluate your goals and anatomical considerations and recommend whether the Brazilian butt lift under local anesthesia or a non-invasive butt lift would be the best option for you.