International pop icon Paula Abdul who is also now a brand ambassador of InMode Ltd, a prominent medical technology company, has shared via parade.com how she gets ready for her performance — from meditating to scheduling self-care on her calendar.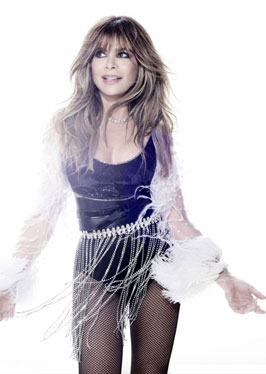 The "Cold Hearted" singer was currently prepping for her new Las Vegas residency, "Paula Abdul: Forever Your Girl," at the Flamingo Hotel and Casino on August 13 where she had put on the hard work, starting each day before the sun and going until late at night. She admits that being on stage takes work. Fortunately for her, dancing is still just as meaningful, because it is something she's done since she was just 8 years old. For her, dance is one of the most precious gifts of her life and it largely contributes to aging gracefully. She shares her positive outlook to aging — "I feel like I'm aging as gracefully as one can be, with a healthy outlook. Dancing with passion everyday keeps that going. Aging is inevitable, and I haven't really put too much pressure on it."
In an exclusive interview with Parade.com, the 57-year-old singer opened up about how she makes time for self-care i.e. how she schedules it, how she stays in shape, mentally and physically for the performances and more.
Preparations for Performance: The pop idol says that she does lots of stretching, Pilates, yoga, and massages, and also gets a lot of rest in between performances and rehearsals. However, rehearsal, mentally and physically, is a vital part of preparing to perform and is sacred because it brings the team together for the love and sharing of dance (parade.com). She also opened up about the treatments she got from InMode's BodyTite and FaceTite to tighten her arms and lower face, to look as good as she feels when she is up there on that stage. Moreover, wanting to avoid traditional cosmetic surgery, Paula looked for a non-invasive option to address her concerns and found InMode and its BodyTite and FaceTite technology.
Fitness choices: According to a report from PEOPLE, the 57-year-old singer and dancer is far from slowing down as she has to treat her body well to keep going day after day. Abdul told PEOPLE that, "It's very physically intense. I get up at 6 and I work with my trainer for an hour and a half. Then I go to rehearsals at about a quarter to 9. We do a warm-up and then we dance. We go from about 9:45 until 7 p.m., and we take one day off." She describes her workout routine which includes a lot of stretching and back and core work (if her trainer is around). She says, "even though I'm dancing all day I often do straight cardio just so that I'm conditioning my body. And after each performance I usually get in an ice-cold tub. It's not fun! It shocks your body, but it helps with inflammation."
More than any other fitness workouts, Abdul loves dance fitness, especially cardio dance. This dance fuses so many styles such as ballet, salsa, hip-hop, jazz and contemporary. One of her other favorites is Pilates, which is great for strengthening the core, for training the correct use of muscles, and for overall good posture.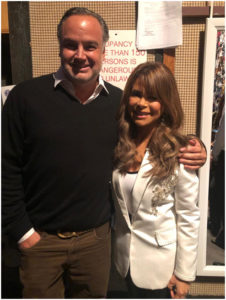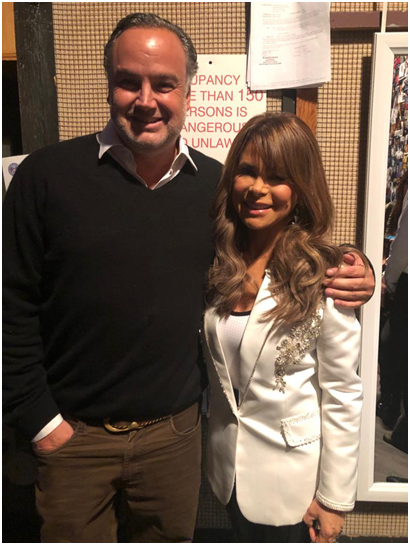 She follows a low-alkaline diet: The Parade report says that Paula Abdul follows a low-alkaline diet, which helps her minimize inflammation in her body. She told people.com, "When you have RSD, the best thing to do is lower your acidity to slow inflammation, so I follow a low alkaline diet. I don't like following diets but I try to keep the acidity down because that's what causes flares up in my body."
Making time for self-care: By proper scheduling and keeping the appointment, she makes time for self-care. For her, self-care is listening to her body and resting, playing with her dogs, meditation and affirmations.
Unwinding after a show: After a performance, Abdul's own personal gratitude is to get quiet, stretch and meditate. She would let herself feel grateful about the entire performance, and everything and everyone that had to do with it:  the gorgeous Flamingo venue, her talented dancers, their rehearsals, the phenomenal crew, the audience, every moment of the performance, and so on, which not only helps her unwind, but it also fills her heart and energizes her in a peaceful way.
Plans for off days: She loves to get in touch with her family and friends by visiting them and seeing what everyone's doing and would plan a family barbeque or a movie.
Her positive affirmations: For Paula, pain is also a mental battle that helps her build confidence. She looks to certain positive affirmations to strengthen her mental health and some of her favorite messages are (parade.com):

You can't get to where you want to be unless you can accept where you're at.
Whatever your plans are today, smile, say hello, and open the door for someone.
Just "Stick to it"–whatever your goals and dreams are for this day, this week, this year, this life.
What you don't like, only you have the power to change.
If you avoid situations where you might be told '"No," how will you get to your "Yes?" This so-called rejection process is part of success.
When taking care of others, don't forget to nurture yourself. You cannot give if you yourself have been depleted.
Give yourself a quiet moment alone today and just breathe. Remember, there's power in pause.
However, apart from all this self-care, sometimes you may require cosmetic surgery to improve your looks, confidence and self-assurance. For instance, Paula Abdul required InMode's BodyTite and FaceTite technology for her arm and lower face. Excited by her results, Paula says, "I am proud to get the word out about what InMode's amazing technology in face and body rejuvenation can do for people like me who notice the inevitable effects of natural aging. While maintaining a healthy lifestyle of fitness and skincare routines, I still wanted more definition and tighter, firmer skin at my jawline and arms – and InMode's BodyTite and FaceTite helped me restore a sleeker, more youthful look without invasive cosmetic surgery. I am very pleased with the results!"
Paula Abdul is bringing her renewed feeling of confidence and self-assurance to others who want the same benefits.